Manufacturers look to switch production to Africa
Share - WeChat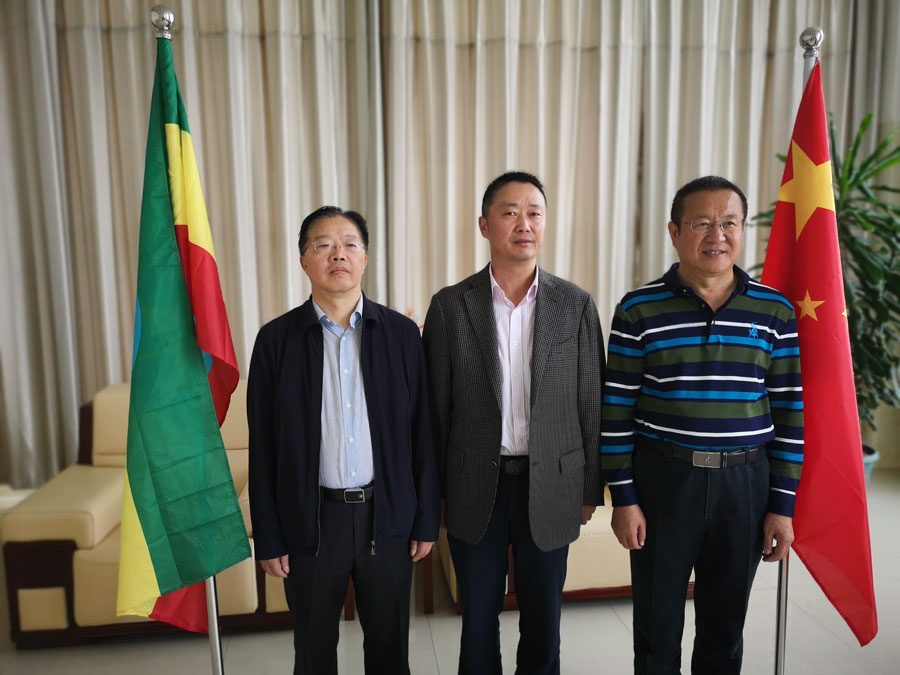 China takes leading role in building industrial parks
Crowds wait each day outside the gates of the Chinese-built Eastern Industry Zone in Dukem, Ethiopia, about 30 kilometers southeast of the capital, Addis Ababa, to submit job applications.
To deal with the twin problems of youth unemployment and large trade deficits, many African countries are building industrial parks as part of a strategy to attract low-wage manufacturers.
As China's economy moves to higher-value-added products, and because workers' wages have risen rapidly over the past 10 years, many low-wage manufacturers - especially in the textile and garment industries - are considering moving production to Africa.
However, low wages won't be enough. Countries will also need to provide a good business environment and the infrastructure required by manufacturers. Industrial parks, often built by Chinese companies, are a key way in which African countries are working to create viable manufacturing platforms.
Sub-Saharan Africa has the youngest population in the world, with 43 percent of its people under the age of 15, according to the Kaiser Family Foundation, a US nonprofit organization. Less than 25 percent of the populations of the United States, China and Europe are that young. In Africa, 200 million people are between the ages of 15 and 24, according to the foundation.
Jiao Yongshun, vice-director of the zone, said: "The people at the gates come from different parts of the country, and they are looking for a job here. They come to learn which factory gives the best salary and working environment, and learn other information about working in the zone.
"We used to have many foreign investors who worried about whether they could find sufficient employees here in Ethiopia, but when they actually come here and see these people at the gate, the worries just go."
African countries have long been very low in the World Bank's rankings for ease of doing business. The index includes measures for such activities as ease of access to electricity, registering property, obtaining credit, dealing with construction permits and paying taxes.
But many African countries are making strong efforts to move up the ranks. For example, Rwanda has implemented the highest number of business reforms in the world over the past 15 years, according to the World Bank.
Last year, a record 83 reforms aimed at making it easier to do business were implemented in 36 of the 48 economies in sub-Saharan Africa. The World Bank said this is the largest number of reforms recorded in any region by its Doing Business report, and represents 31 percent of all reforms implemented globally in the past year.
Justin Yifu Lin, honorary dean of the National School of Development at Peking University and a former World Bank chief economist, is a leading advocate of the argument that African countries should follow the East Asian path of growth that was triggered by low-wage manufacturing.
"Currently, Africa's economy is based on agriculture and mining, while the manufacturing industry's share in GDP is declining. African countries have generally recognized the importance of economic restructuring, but steering the economy away from agriculture toward industry is easier said than done," Lin wrote in China Financial and Economic News in 2016.
"China has established industrial parks - improving infrastructure and the business environment - to reduce transaction costs in them," Lin wrote.
"In this process, a gradual capital accumulation and industry upgrade has bolstered the industries' international competitiveness. ... African countries can attract investment through the establishment and development of special economic zones or industrial parks. These would become industry clusters, which can further reduce transaction costs and improve the overall business environment."