High-speed railway starts operation in Heilongjiang
Share - WeChat High-speed train No D8511 left Harbin railway station in Northeast China's Heilongjiang province for Mudanjiang city at 8:58 am on Tuesday.
It was the first trip with passengers after a month-long test, marking the start of the line's operation.
The 300-kilometer high-speed rail line, designed for trains running at speeds of up to 250 km per hour between the two cities, cuts travel time to 88 minutes from five hours.
The 11 stops include some famous tourist destinations in the province, such as Mao'er Mountain and Yabuli, one of the most famous skiing resorts in the country.
Construction began in December 2014 as one of the key projects for Northeast China's fast passenger transportation network.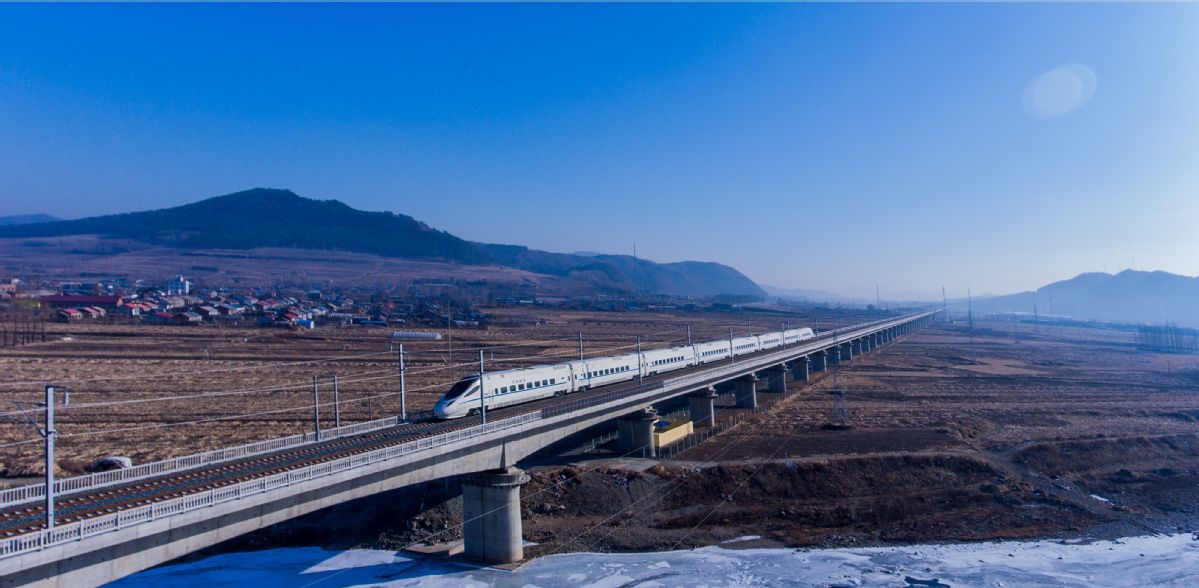 The line has to withstand temperatures as low as -40 C in winter and as high as 35 C in summer, which pose major challenges to both the builders and the running trains.
"I run a business in Harbin and my parents live in Mudanjiang, so I have to travel between the two cities regularly," said Yu Jintao, a passenger who bought the first ticket at Harbin Railway Station on Monday.
"I was really excited to hear the news about the new line because the trip will become much easier," Yu said.
About 20 pairs of trains will operate every day, according to Harbin railway authorities.
A first-class ticket between Harbin and Qiqihar costs 178 yuan ($25.85) and a second-class ticket is 117 yuan.