Xi summarizes achievements of China's 40-year reform, opening-up
Share - WeChat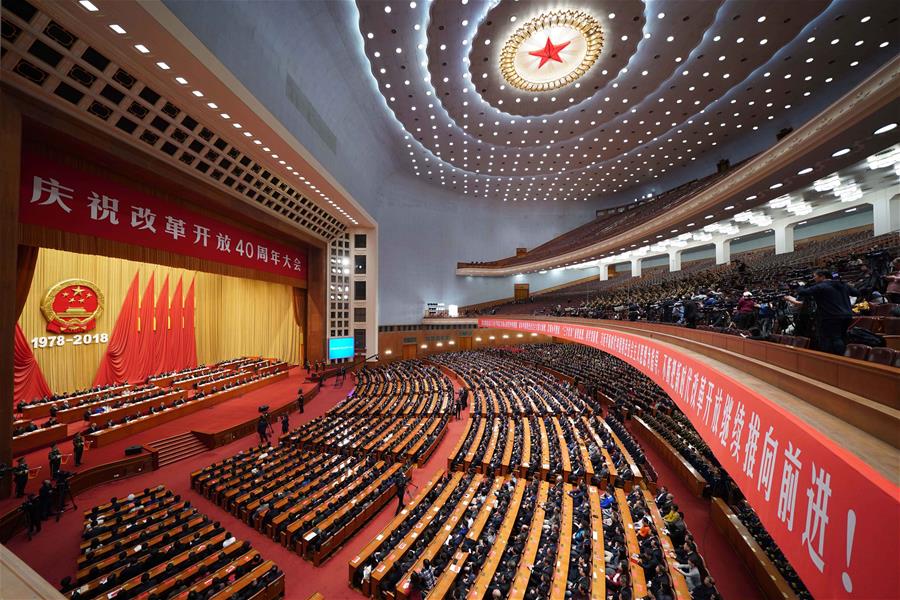 BEIJING - President Xi Jinping on Tuesday summed up the great achievements of the country's reform and opening-up at a gathering celebrating the 40th anniversary of the landmark drive.
-- China has demonstrated the vitality of scientific socialism with indisputable facts.
-- China has made decisive strides on the journey of growing rich and becoming strong.
-- China has developed its socialist democracy.
-- China has significantly raised its cultural soft power and the international influence of Chinese culture.
-- China has bid farewell to the problems that plagued its people for thousands of years, including hunger, shortage and poverty.
-- China has significantly strengthened ecological and environmental governance.
-- The people's army has become an invincible force safeguarding people's well-being, and defending the motherland and world peace.
-- We have always been committed to advancing the great cause of peaceful reunification of the motherland. The national identity and cultural identity of Chinese both at home and overseas have been significantly strengthened.
-- China is moving closer to the center stage of the world as a widely recognized promoter of world peace, contributor to global development and upholder of international order.
-- The Communist Party of China has always been committed to strengthening and improving its leadership, and has won a sweeping victory in the anti-corruption campaign.