In Panama, engineer nurtures connection to China
Share - WeChat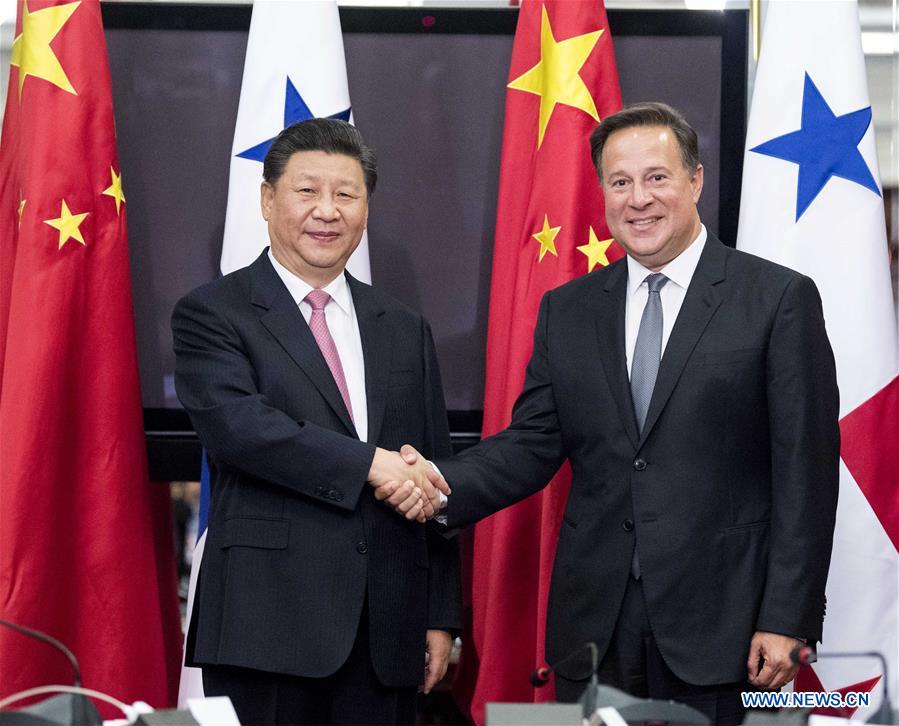 Enrique Yau was only 10 when he arrived in Panama from Guangdong, China, with his parents more than four decades ago.
Although their lives as immigrants in the Caribbean country were filled with difficulties, his parents insisted that he and his siblings study Chinese.
That's perhaps why the civil engineer maintains strong cultural ties to China. The business owner opened a Chinese school so others like him could stay connected to their Chinese culture.
"I don't want our Chinese descendants in Panama to forget our native tongue," he told China Daily.
But there is something else he was excited about recently. Panama celebrated the arrival of Chinese President Xi Jinping on Sunday, the first visit by a Chinese leader after the two nations established diplomatic ties a year ago.
Several Panamanian politicians said Xi's visit solidifies the relationship between the two nations and China's future cooperation with Latin America.
"The relationship between China and Panama has a lot of room for development," said Panama Congressman Ivan N. Picota. "It's necessary to enhance exchange between the two countries."
After Panama established diplomatic relations with China on June 13, 2017, the two countries signed 28 diplomatic and investment agreements, according to The Guardian.
But Chinese companies have had a quiet but growing presence in Panama before the nations established diplomatic relations.
China is the second biggest customer of the Panama Canal, right behind the United States, transporting about 23 percent of the total volume of goods through the waterway in 2014, according to Xinhua.
In 2015, Huawei, a Chinese telecom company, opened its first distribution center in Panama. In the same year, China Construction America also established its Latin American headquarters in Panama.
According to a 2017 study by the Brookings Institution, Chinese banks are financing more infrastructure in Latin America than the World Bank and the IADB combined.
Congressman Luis Eduardo Quiroz said Panama is the hub for China's extension into Latin America as part of the Belt and Road Initiative (BRI).
Panama became the first Latin American country to sign up for the BRI in 2017, a project proposed by Xi to create a trade and infrastructure network connecting Asia with Europe, Africa and beyond.
"China and Panama are not only important strategic partners, but they are also good friends," Congresswoman Zulay Rodriguez Lu said.
Lu, whose mother is half Chinese, hopes that the two nations can strengthen their cooperation, especially in the science and technology industries.
Lu said multilateralism, instead of protectionism, is the best path forward, adding that Panama, as well as the rest of the countries in Latin America, upholds the principle of free and fair trade.