Partnerships help raise Argentine rail efficiency
Share - WeChat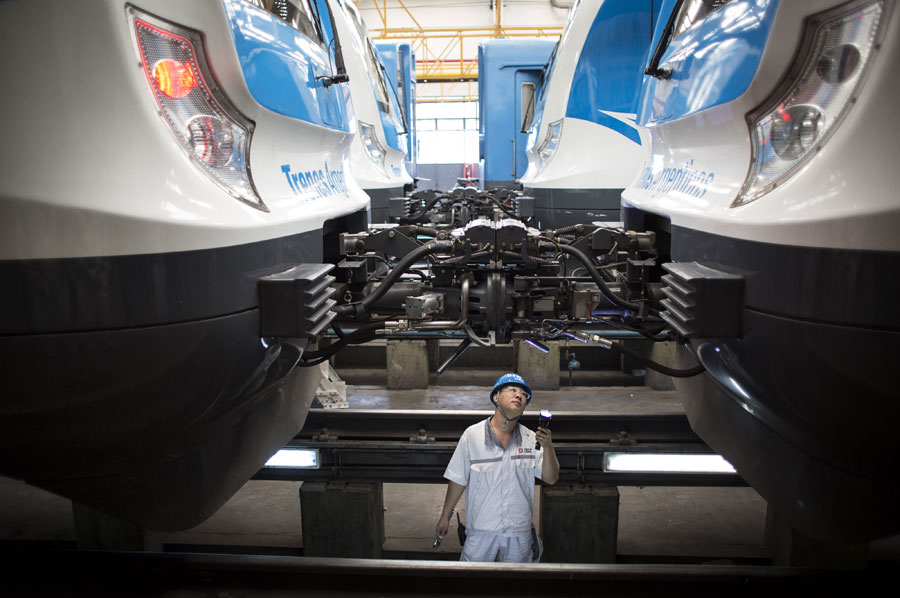 Argentina's aging rail system has seen improvements in efficiency, capacity and upgrades, thanks to cooperation with China.
To upgrade the public transportation system in Buenos Aires and modernize the city's infrastructure, Argentina's Ministry of Transport signed a purchase deal for 200 cars and related parts from China Railway Rolling Stock Corp in April. It was the third carriage order from the company. The deal is worth about 2 billion yuan ($290 million).
Since 2014, the ministry successively purchased a total of 709 intercity bullet train carriages made by CRRC in two previous orders for the replacement of carriages more than 50 years old on its three intercity lines-the Roca, Sarmiento and Mitre lines.
The trains feature rapid acceleration and braking and can reach speeds of up to 140 kilometers per hour. They are designed for journeys of between 50 and 100 km-longer than trips commonly made on subways, according to the company.
The trains also make use of special paints and rubber to resist the damaging effects of ultraviolet light and corrosion, in accordance with Argentina's climate and local operating conditions, the company said.
"All the carriages have already been put into service, with 300 of them used for the Roca line. This order for 200 new cars and accessories is also for the Roca line, with deliveries starting in mid-2019," said Liu Chuanfeng, deputy general manager of the company's overseas business department.
The carriages will help increase transport capacity by 20 percent, Liu added.
Buenos Aires, the Argentine capital, boasts a population of more than 10 million. There are more than 20 satellite cities around the main city, mainly interconnected by old urban railway lines, the company said.
Liu said the upgrades are part of a vision to create a "one-hour metropolitan area" in Greater Buenos Aires, where faster trains could serve outer suburbs and satellite cities within an hour of the center of large cities.
Xie Wenze, a professor at the Institute of Latin American Studies at the Chinese Academy of Social Sciences, said that China's train exports to Argentina can serve as a good example of the quality of vehicles and technologies.
"In the long run, collaboration will extend to more sophisticated areas-financing, for example-as Chinese manufacturers may be able to get loans in Argentina," Xie said.