Argentina hoping for increase in tourists from China
Share - WeChat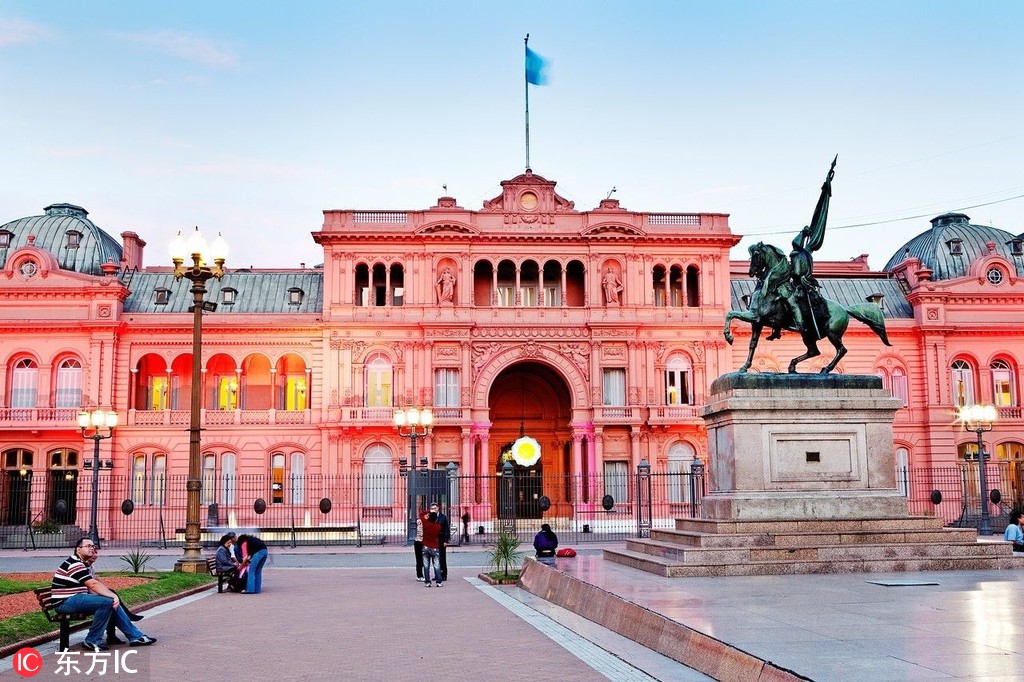 Argentina should get a boost in Chinese tourism following the just-concluded G20 Summit in Buenos Aires, according to industry representatives.
The G20, the major international forum for economic, financial and political cooperation, took place on Friday and Saturday.
"The G20 meeting will definitely have a profound impact on the tourism industry," said Zhong Fengying, general manager of the Dinghong Tour International Travel Service in Beijing.
Founded in Rio de Janeiro in 1998, Dinghong Team was a local Chinese travel agency. Now with branches across China and Latin America, Dinghong has become an integrated travel agency conducting both inbound and outbound tourism.
"We expect this (increase) to happen and wish to have an increase not only in tourism but also in other activities," said Jorge Cazenave, general manager of Cazenave Argentina, a Buenos Aires travel agency specializing in custom tours.
Official records show that in 2015, about 30,000 tourists visited Argentina from China. In 2017, the number more than doubled to 62,000.
And "the projection for 2019 is 100,000", Cazenave wrote in an email.
Zhong noted that in addition to beautiful landscapes and rich cultural heritage, Argentina is one of the few access routes to Antarctica, with many visitors sailing from "end of the world" city Ushuaia to Antarctica.
Zhong said that 10 years ago, only 300 Chinese tourists made the trip to Antarctica, but in 2017, the number surpassed 30,000, and, "China is expected to become the biggest tourist-source country for Antarctica next year," she said.
"Because of the huge market potential, it (China) is expected to become the largest tourist-export destination, just behind Europe and the US," Zhong said.
"And I believe this is an important reason why the Argentine government has continuously simplified the visa procedures for Chinese citizens to visit Argentina in recent years," Zhong said.
Currently, Chinese citizens with diplomatic and public affairs passports are able to enter Argentina visa-free.
Travelers with a B2 (visitor) US visa or an EU Schengen visa could travel to Argentina for a period of up to 90 days with an electronic travel authorization, and since 2016, those who travel there for tourism or business reasons can get 10-year multiple-entry visas.
"It's much easier than three years ago," Zhong said. "And it's apparently the Argentine government's openness and welcoming of Chinese tourists."
Cazenave said Argentina's tourism industry should develop a thorough knowledge of Chinese interests and tastes.
"The vast and empty territory with clean soil, air and water is a great attraction to them," Cazenave said.
The most visited places for Chinese tourists include Iguazu Falls in the northeast region, Patagonia in the south (for its fresh air, glaciers and proximity to Antarctica) and Buenos Aires, the capital.
"Buenos Aires city has a wide range of attractions, so the city tour is a must, together with tango shows, museums, La Boca," said Cazenave.
Zhong believes that after the G20, more policies will be issued to facilitate Chinese tourists' travel to Argentina.
"I hope that there will be more surprises for us after this year's meeting," she said.