China, Russia and India reach key agreement
Share - WeChat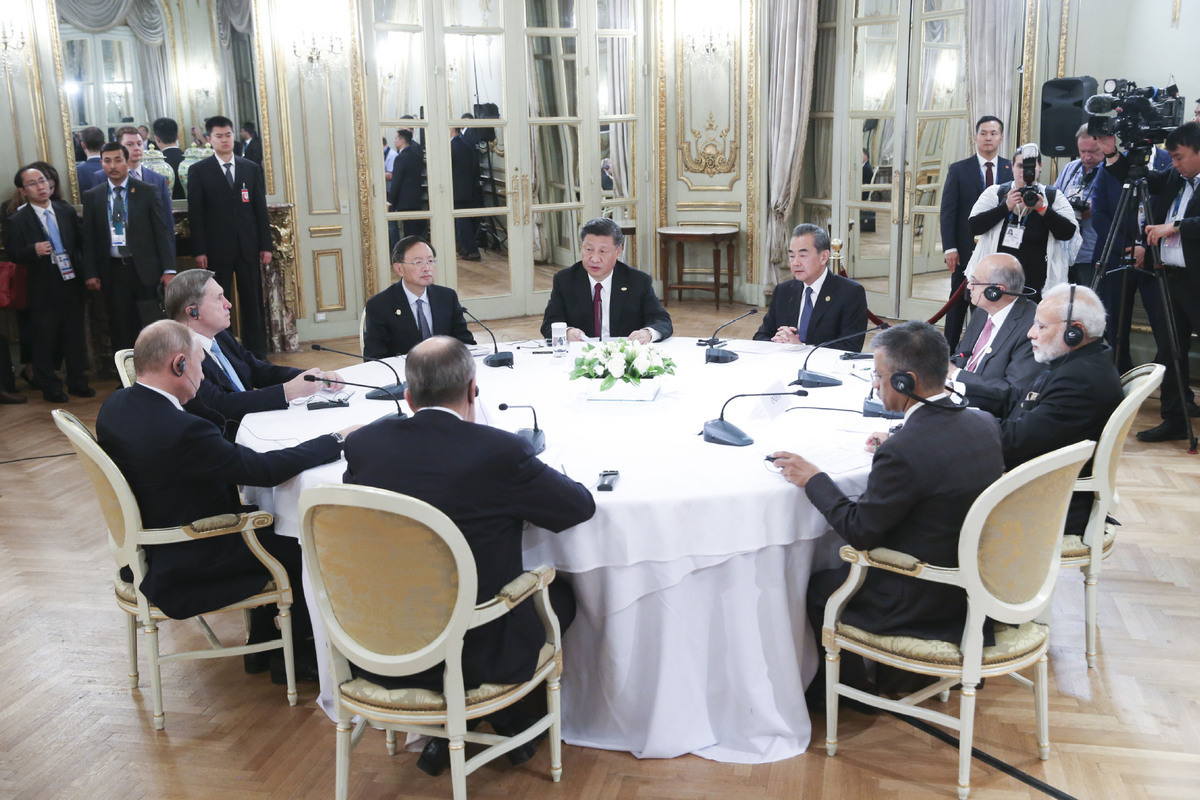 China, Russia and India agreed on Friday to strengthen coordination, unite consensus and enhance cooperation to jointly promote world peace, stability and development.
President Xi Jinping, his Russian counterpart Vladimir Putin and Indian Prime Minister Narendra Modi reached the agreement after an informal meeting in Buenos Aires on the sidelines of the G20 Leaders' Summit.
Addressing the meeting, Xi said the three countries' common development and close cooperation will constitute an increasingly important force of stability and certainty against the backdrop of a world undergoing profound changes.
Noting that the three nations are major influential powers and important strategic partners with each other, he said they share broad common interests and similar development goals and together shoulder a significant responsibility for the future of the region and the world.
In recent years, China, Russia and India have developed trilateral dialogues and partnerships based on mutual understanding and trust, and have made great headway, Xi said.
In the face of new challenges, the three nations should further advance their trilateral partnership, uphold the new type of international relations featuring win-win cooperation, consolidate political trust and forge partnerships instead of alliances, Xi said.
He said they should jointly promote trade liberalization and facilitation, enhance an open global economy, resolutely oppose unilateralism and protectionism and uphold a multilateral trade system, and safeguard the common interests of emerging markets and developing countries.
Xi also called on the countries to strengthen regional and international cooperation in counterterrorism, promote political resolution of hot issues and play a bigger role in safeguarding regional and international peace and security.
Putin said that under the current international situation, the trilateral cooperation conforms to the interests of the three nations and is of positive significance to the world as well.
He said that to promote world peace and stability the three countries should remain committed to an international system that is fairer and more equitable.
Modi said uncertainty is growing in the international arena with the rise of unilateralism. The three countries should work together to deal with the challenges and safeguard multilateralism as well as the multilateral trading system.