Xi meets with leaders while attending G20
Share - WeChat Editor's Note: President Xi Jinping held bilateral talks with leaders attending the 13th G20 Summit, which concluded on Saturday in Buenos Aires, Argentina. Here are the highlights of the meetings.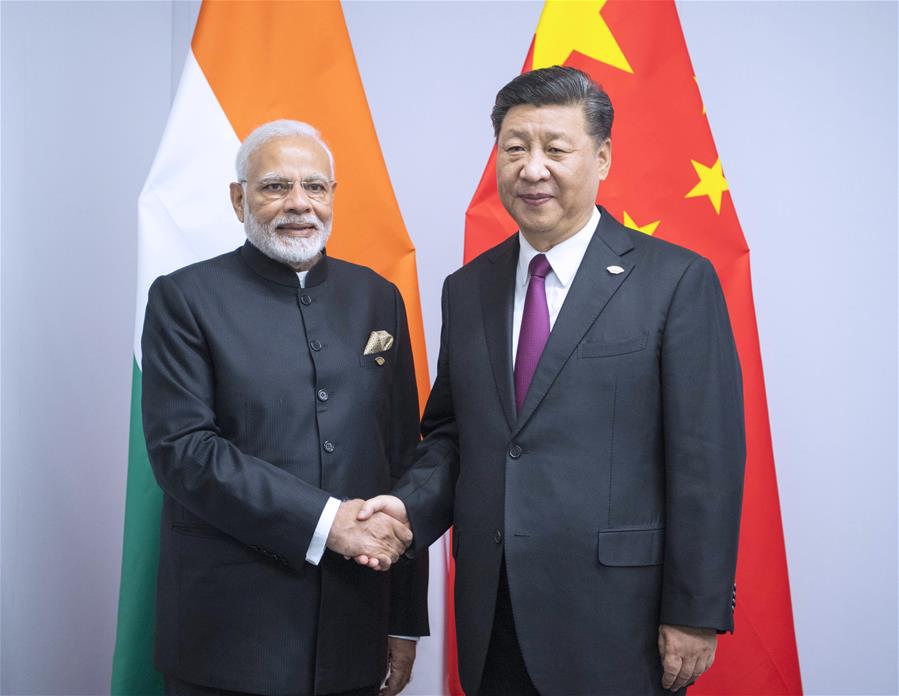 During Xi's meeting with Indian Prime Minister Narendra Modi, the two leaders agreed to increase mutual trust and bring bilateral ties to a higher level.
Xi said he is willing to maintain close communication with Modi and jointly lead the China-India relations to faster, better and steadier development.
The two sides should utilize their dialogue mechanisms on political and diplomatic affairs, border issues, security, economy, trade and cultural exchanges to strengthen communication and increase mutual trust, Xi said.
The two sides should deepen their practical cooperation, expand bilateral trade, and enhance cooperation on investment, healthcare, poverty reduction, environmental protection and disaster prevention and relief, Xi said. He also called for broader cultural exchanges between the two countries.
The two sides should explore ways to carry out cooperation with third parties in a broader scope and strengthen coordination and cooperation in multilateral organizations such as the United Nations, BRICS and the Shanghai Cooperation Organization, Xi said.
Noting that the global economy is facing growing risks, Xi said that China and India should increase coordination and join hands for proper responses to such risks.
The two sides should adhere to innovation-led growth and deepen reform so as to maintain steady and rather fast economic growth, Xi said.
Xi also called for efforts to promote South-South cooperation and highlighted the need to adhere to the core values and principles of the World Trade Organization and safeguard the development space and rights of developing countries.
The two sides should work together to build an open world economy, and make economic globalization more open, inclusive, balanced and beneficial to all, Xi said.
India is willing to increase mutual trust with China, to make good use of the meetings of the special representatives of China and India on the boundary issue and to maintain peace and stability in the border areas, Modi said.
India is also willing to push forward various dialogues with China and deepen communication and cooperation on trade, medicine, telecommunication, tourism, law enforcement and multilateral affairs, Modi said.
China Daily / Xinhua