Winner of T-mall sweepstakes donates prize to help find lost children
Share - WeChat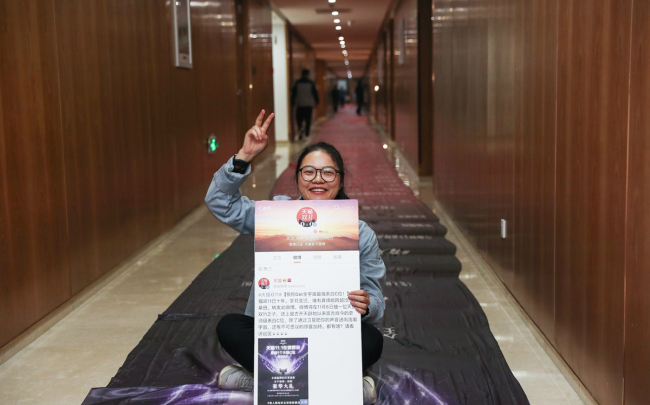 A woman who won the major prize for T-mall's Double Eleven Festival sweepstakes has decided to donate the majority of her prize to a charity that helps to locate lost children.
This year is the 10th anniversary of the Double Eleven Festival, a nationwide online shopping day in China created by Alibaba that sees heavy price discounts. To celebrate the event, Alibaba's subsidiary T-mall held a sweepstakes on Weibo in which 75 million people took part. According to the rules, the winner can spend up to one hundred million yuan ($14 million) expressing their love for someone though advertisements, window posters, and even via a satellite in outer space.
The winner, who was announced on Tuesday, is a woman born in the 1990s who lives in the city of Hangzhou in Zhejiang Province. She took a few small opportunities to express her love for her family, and donated the rest to the children's charity. "I want to pass this luck on to more people. I hope that lost children all over the world can return to their families and be as lucky as me, who is loved and well taken care of", she said.
After announcing her donation on Weibo, she received tens of thousands of likes and positive comments from people who were moved by her kindness and selflessness.
T-mall has said that it will make sure all of the donated resources are dedicated to helping the charity to find lost children and to help build awareness about child protection in the community. The Ministry of Public Security, non-government public welfare organizations, and several companies have signed on to the campaign.