Should airlines provide free food for economy passengers?
Share - WeChat Editor's note: Tianjin Airlines announced on its official website that they will no longer provide free food in economy class for domestic flights starting on Oct 28. Actually, many Chinese airlines, including Xiangpeng Airlines and Spring Airlines, have stopped offering free meals on short-haul flights. Forum readers share their views.
wchao37 (US)
Customized service is an innovation -- we'll just have to wait and see. I am not so fastidious about food, especially a meal or two served in an airplane. The first priority, as I see it, is safety, safety and safety. Precise and frequent security monitoring is essential. Everything else is secondary.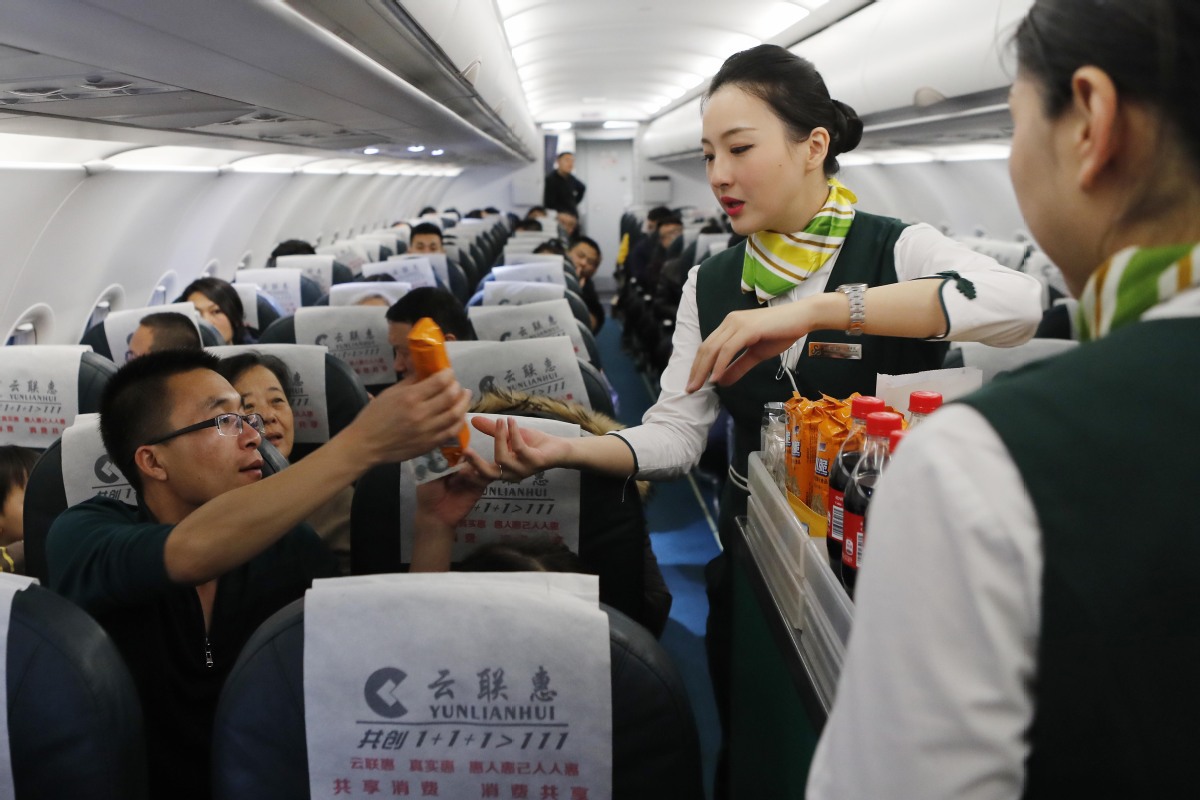 Most Viewed in 24 Hours
China Views