Anyone for a White Rabbit? China's massive snacks industry goes ballistic
Share - WeChat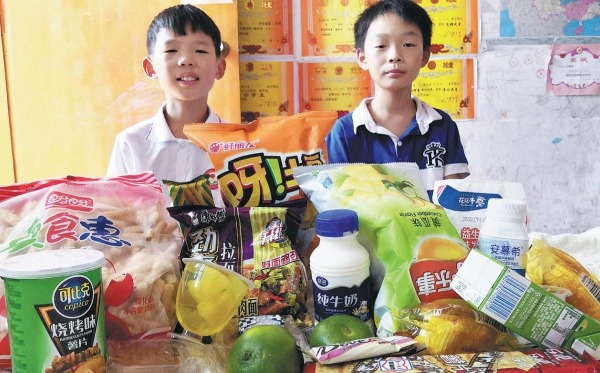 Increasing affluence of people has seen nation's diet change radically, with implications for long-term health
"Snacks? I don't think we had the concept in my childhood," recalls Gao Cuiling, now 54 years old, and reminiscing about being a girl back in the 1960s.
That may well be, but nowadays she's busy taking care of her one-year-old granddaughter and fretting about how to prevent the baby from gobbling snacks that might taste good but aren't suitable for her.
Gao's early memories are shared by many of her generation. During the 1960s, China's total grain output had increased, but by today's standards it was meager. And the production record set in the 1960s was still only 210 million tons, equivalent to 280 kilos per person for the whole year. That's enough to fill peoples' bellies, but not enough to support any vibrant national snacks-producing industry.
The snacks made at the time were more like luxuries, too, beyond the reach of ordinary folk. Back in 1959, ABC Mickey Mouse Sweets - which later morphed to become the famous White Rabbit Creamy Candy and whose history can be traced back to Shanghai in the 1940s - accounted for so high percent of the monthly salary of an average worker during that period that it was considered luxurious.
Things fared a little better in the late 1970s. "During festivals we got some additional food such as sweet rice dumplings for the Lantern Festival, or rice cakes for the Dragon Boat Festival," Gao said.
"They're probably the earliest snacks in my memory, if you insist on calling them that," she adds.
It was after the Reform and Opening-up in 1978 that China's economy really took off, which in turn caused a food boom. In the 1980s, China's food production kept growing and finally reached 400 million tons in 1989, double the record set in the 1960s.
That also marked the start of the massive consumption of snacks in the country.
Most Popular