African students set their sights on China
Share - WeChat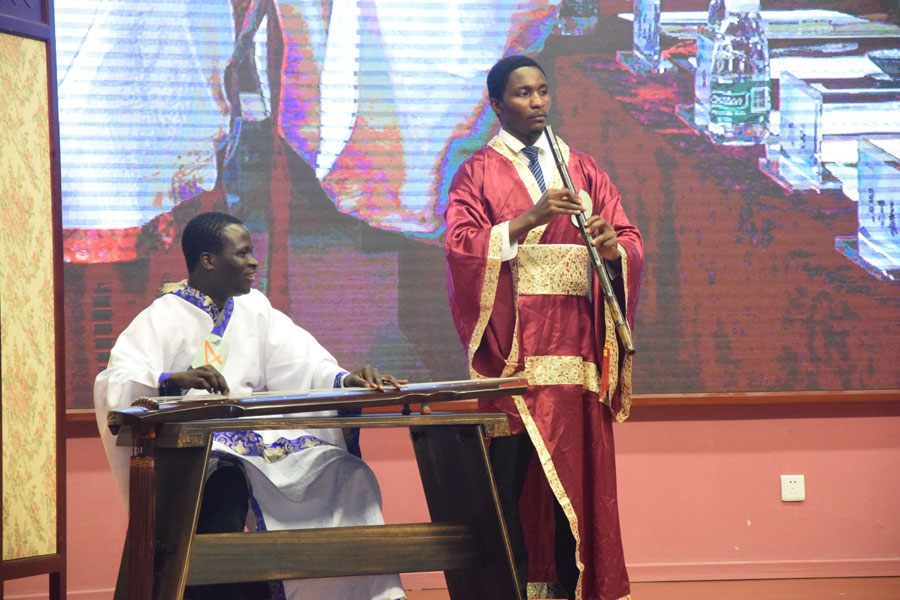 More from the continent are studying medicine at mainland universities, as Zhao Ruinan reports
An increasing number of African students are choosing universities in China to study medicine.
"We had just eight African students in our school in 2006, but 558 last year," said Lei Haixin, executive associate dean of the International Education College at Dalian Medical University in Liaoning province.
African students now account for more than a third of all overseas students at the university, Lei said.
There are more than 60,000 African students in the country, a 20-fold increase from 13 years ago, making China the second most popular destination for students from the continent studying abroad, after France, which hosts more than 95,000.
Gerard Nkengurutse is one of hundreds from Africa studying medicine at Dalian Medical University.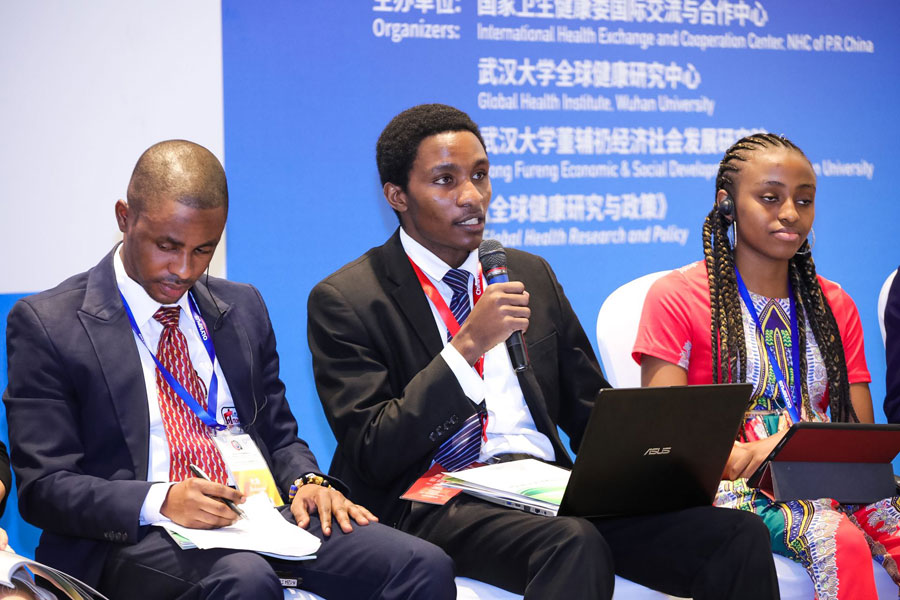 For him, kung fu and the actor Jackie Chan were two of the star attractions when he came to China eight years ago. But when he set off on the 10,000-kilometer journey from his native Burundi to Dalian, he had a much more important matter on his mind.
On arrival, he joined thousands of other students from around the world who were embarking on a path through China to achieve their lifelong dream of becoming medical doctors.
"My country, as well as most others in Africa, lacks professional doctors," Nkengurutse said. "China is so developed in medicine and has helped my country a lot in building schools and hospitals. I appreciated that and thought it might be a good place to learn medicine."
Since the first Forum on China-Africa Cooperation was held in 2000, China has delivered more than $164 million in development aid to Burundi, including $9 million for construction of a hospital in Bubanza province.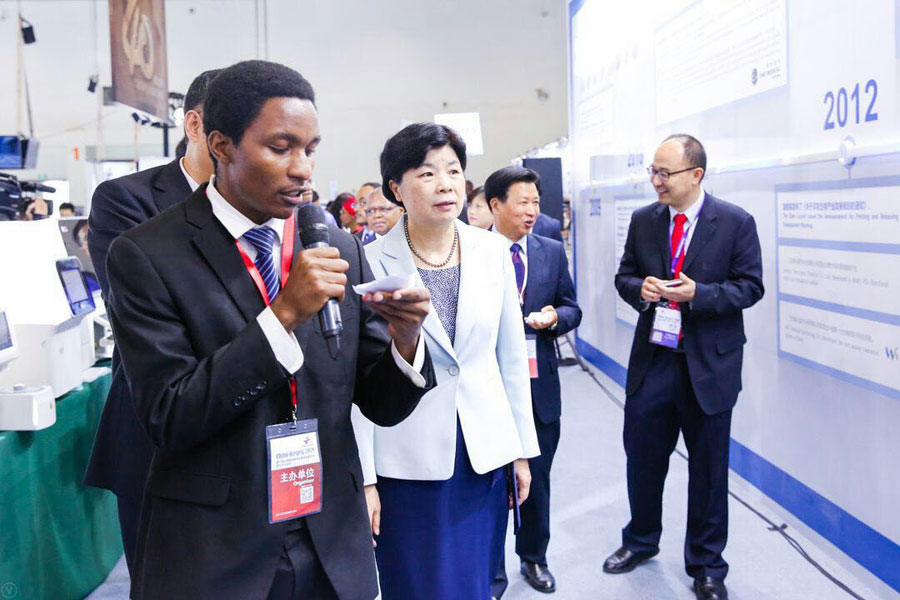 One of Nkengurutse's classmates, Nasra Mohamound Ali, from Somalia, also said she came to China because of the country's leading role in medicine and its abundance of resources on medical studies.
She believes that by studying in the country she can realize her dream of becoming a doctor and helping her compatriots.
Ali said that when she was in high school she decided to be a gynecologist because most of the doctors in her country are male, and female patients find it hard to talk to male doctors or to share their problems with them.
"My sister had an abortion and she was bleeding so much that we took her to the hospital. When the doctor came to examine her, he asked her to open her legs and she refused despite the bleeding and pain she was experiencing."
It is not just China's medical expertise and equipment that attract students to the country, but its culture.
Nkengurutse said, "The culture is a lot different to that in Burundi. China has the latest technology and it has world-renowned kung fu stars like Jackie Chan."
With a keen interest in culture, he was soon studying Chinese.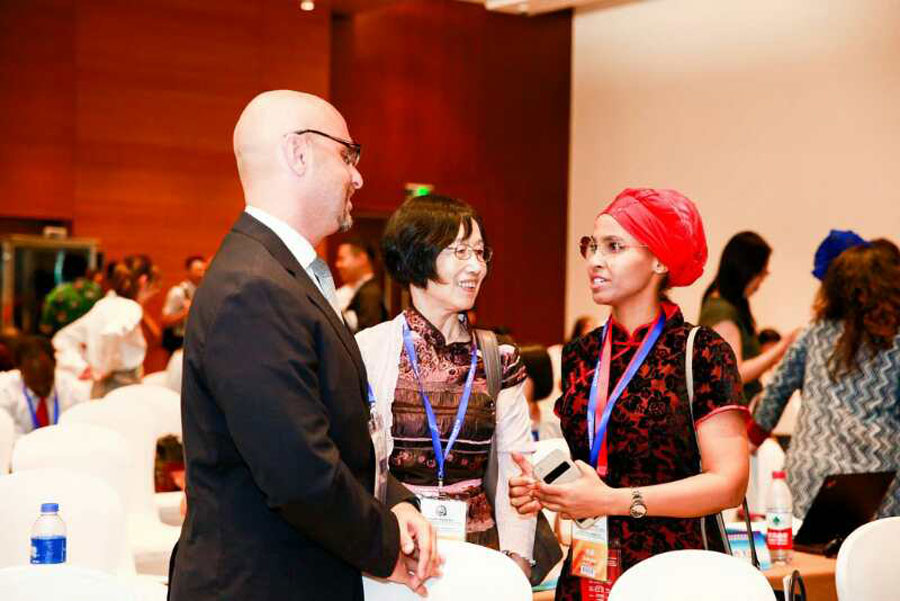 In June, he finished third in a Chinese speech contest for foreign college students organized by the Department of Education in Liaoning after earlier being chosen to compete with other non-Chinese on the TV show Chinese Bridge on China Central Television.
"China offers me a lot and has become a second home for me," Nkengurutse said.
Yet another reason that African students come to China to learn medicine is the affordability.
Lei said, "Studying in China is much cheaper compared with Western countries, and there are government-sponsored programs."
Take the MBBS program for example. This is a program in English for international students in China seeking a Bachelor of Medicine and Bachelor of Surgery degree.
They have to pay at least $15,000, or the equivalent, in tuition fees each academic year if they want to study in the United States or the United Kingdom. But it costs less than $5,000 on average in China, according to the country's University and College Admission System, an online portal for international students applying to Chinese universities.
Moreover, students spend less on dormitory accommodation at Chinese universities, a manager from the admission system said.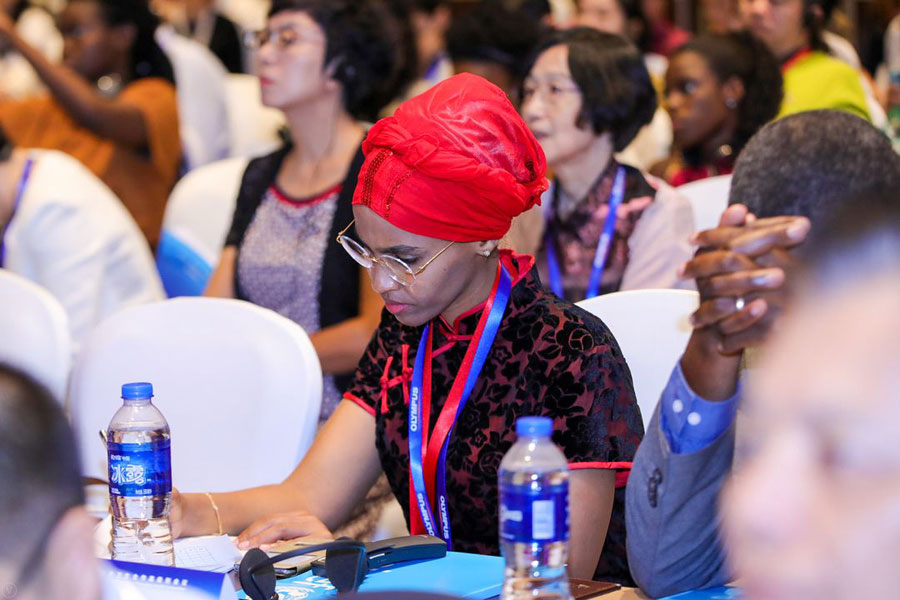 China has awarded scholarships to Africans traveling to the country to study. At the 2015 Forum on China-Africa Cooperation in Johannesburg, South Africa, China pledged to provide 30,000 scholarships to African students by this year.
Lei said, "This is better than just sending doctors to Africa, and China helps those countries in building their medical industry by training these doctors-to-be."
Keen interest among overseas students in learning medicine in China became apparent in the late 1990s. From 1999 to 2013, more than 200,000 students traveled to the country to study medicine, accounting for about 10 percent of all those from overseas.
This year, the proportion has risen to 25 percent, Lei said.
As the foreign influx continues to rise, the government has to strike a balance between ensuring that the quality of the education provided is not being sacrificed for the sake of increased enrollment.
The Ministry of Education first published the Interim Provisions for Quality Control Standards in Undergraduate Medical Education in English for international students in 2007. This is now reviewed and published annually.
Over the past 11 years, medical schools in China have had to be assessed for their educational quality, which determines whether the schools qualify to accept international students to study medicine as part of the MBBS program.
"Since 2014, the government has been endeavoring not only to focus on increasing the number of international students, but also on giving them a better medical education," Lei said.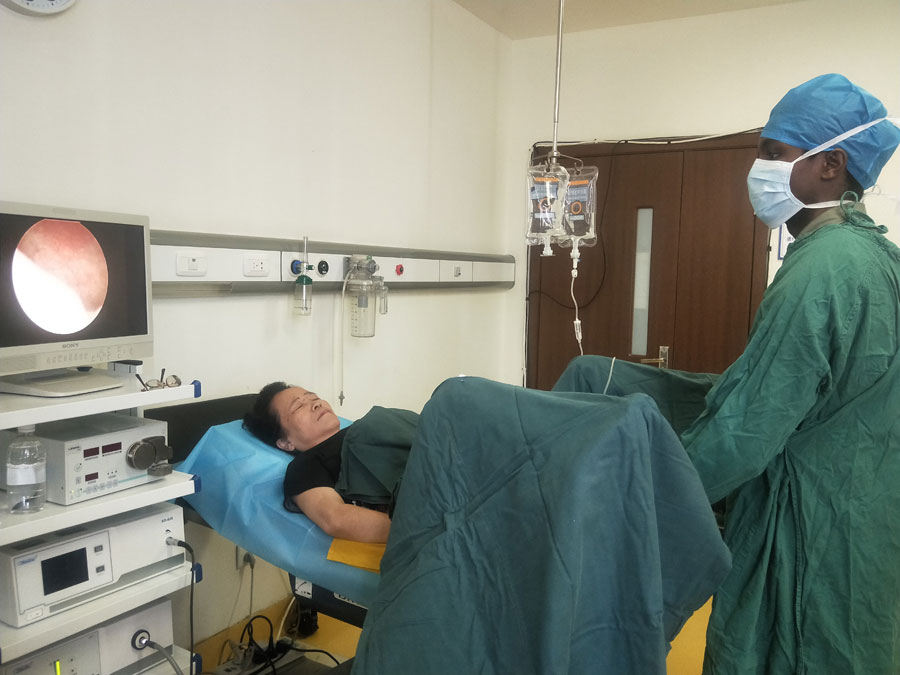 That switch to stressing quality, rather than quantity, may be reflected in the fall in student intake numbers over the past five years.
The ministry sets the numbers for each qualifying university's MBBS student intake. For 2018-19, a total of 48 medical universities in China have been given permission to accept 3,470 MBBS international students, compared with 6,020 in 2013-14.
The government and universities also encourage international students to do internships at local hospitals before they graduate.
After studying at school, Nkengurutse began his one-year internship at the First Affiliated Hospital of Dalian Medical University in late 2014.
One of his initial difficulties was related to language rather than medicine.
Because few people could communicate well enough in English, Nkengurutse had to rely on his poor Chinese, and conversing was often difficult. But he persevered with learning the language, and six months later was having few problems in communicating fluently with all his patients.
Lei said, "For African students in China, language is the most important thing if they want to integrate into the local community and gain practical experience."
Students who know little or no Chinese can take classes taught in English, but it is becoming increasingly common for them to take courses so that they at least have elementary skills in Chinese, he added.
After many of the African students graduate, they return home, taking all their newly acquired skills with them.
Nkengurutse, now a postgraduate student at Dalian Medical University, said that after his education in China is completed, he may work as a doctor at a hospital for several years before returning to Burundi to "give something back to its people".