China-Africa is a win-win: official
Share - WeChat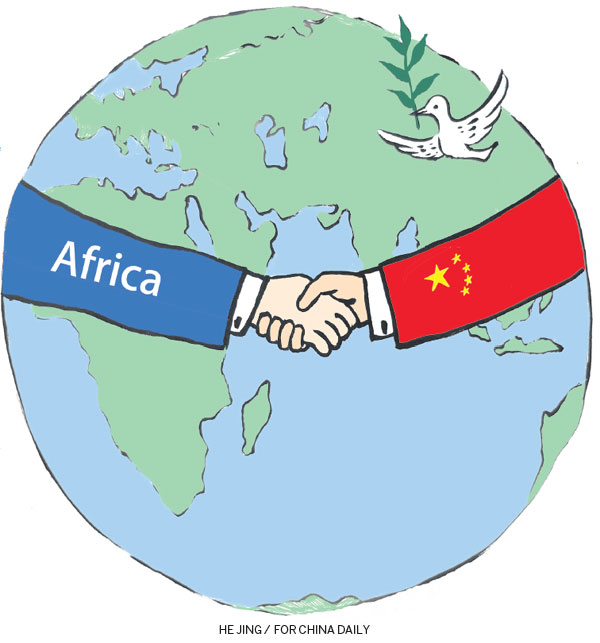 The industrial capacity cooperation between China and Africa is win-win and mutually beneficial, and it is also consistent with the will of the African people themselves, said the chairman of the China-Africa Fund for Industrial Cooperation (CAFIC).
"In the past two and a half years, we've been focusing on supporting the development of three networks including railways, roads and aviation, as well as industrialization in Africa," said Han Hongmei, the chairman of the CAFIC, adding that the investments have covered the manufacturing, communications, technology, agriculture, energy, mining, and infrastructure sectors.
"We are also eyeing new -energy and high-technology sectors this year," Han added.
The establishment of the fund was announced by President Xi Jinping at the 2015 Forum on China-Africa Cooperation in Johannesburg, South Africa, with initial capital of $10 billion, aiming to strengthen Africa's economic development.
"Our core concept and primary mission is to promote the win-win cooperation and mutual development in China-Africa industrial capacity," said Han. "And it is also consistent with the willingness of the African people themselves."
According to Han, the CAFIC is jointly banked by China's foreign exchange reserves, which takes an 80 percent stake, and the Export-Import Bank of China with a 20 percent stake, using multiple investment and financing tools including equity, debt and loans.
"So far, we have invested in 12 projects in Africa, with a total amount of $1.4 billion leveraging up to over $9 billion," Han said. "As a market-oriented fund, we support a group of exemplary projects with good expected returns — and most of them turn out to be very successful."
Han said some people argue that China's financing support to African countries has added to their debt burden.
"It's completely inconsistent with the facts and a misunderstanding of what we are doing," said Han. "The debt owed by some African countries was accumulated over a long period of time instead of occurring in recent years. China is not a main creditor of African countries.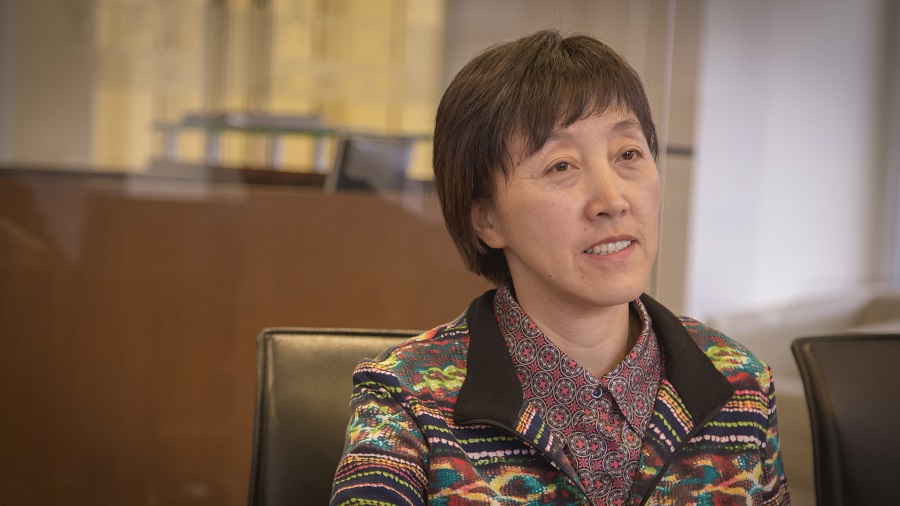 Han said China has always attached high importance to Africa's debt sustainability. China's financing support to Africa is mainly invested in infrastructure construction and the field of production, which has greatly improved the environment for Africa's economic development, added to its appeal to foreign investment and enhanced its capability to achieve self-driven development.
"In September, President Xi pledged $60 billion of financing to African nations at the China-Africa forum on cooperation," said Han, adding that the support will be provided in the form of government assistance as well as investment and financing by financial institutions and companies.
The financing includes $15 billion in grants, interest-free loans and concessional loans, $20 billion in credit lines, the setting up of a $10 billion special fund for development financing and a $5 billion special fund for financing imports from Africa.
Chinese companies have also been encouraged to invest at least $10 billion in Africa over the next three years.
Han said the fund will play an active role in implementing the eight major initiatives guided by President Xi, centered around building a new type of international relations.
Contact the writer at ruinanzhang@chinadailyusa.com