Trade with ASEAN economies sees good progress
Share - WeChat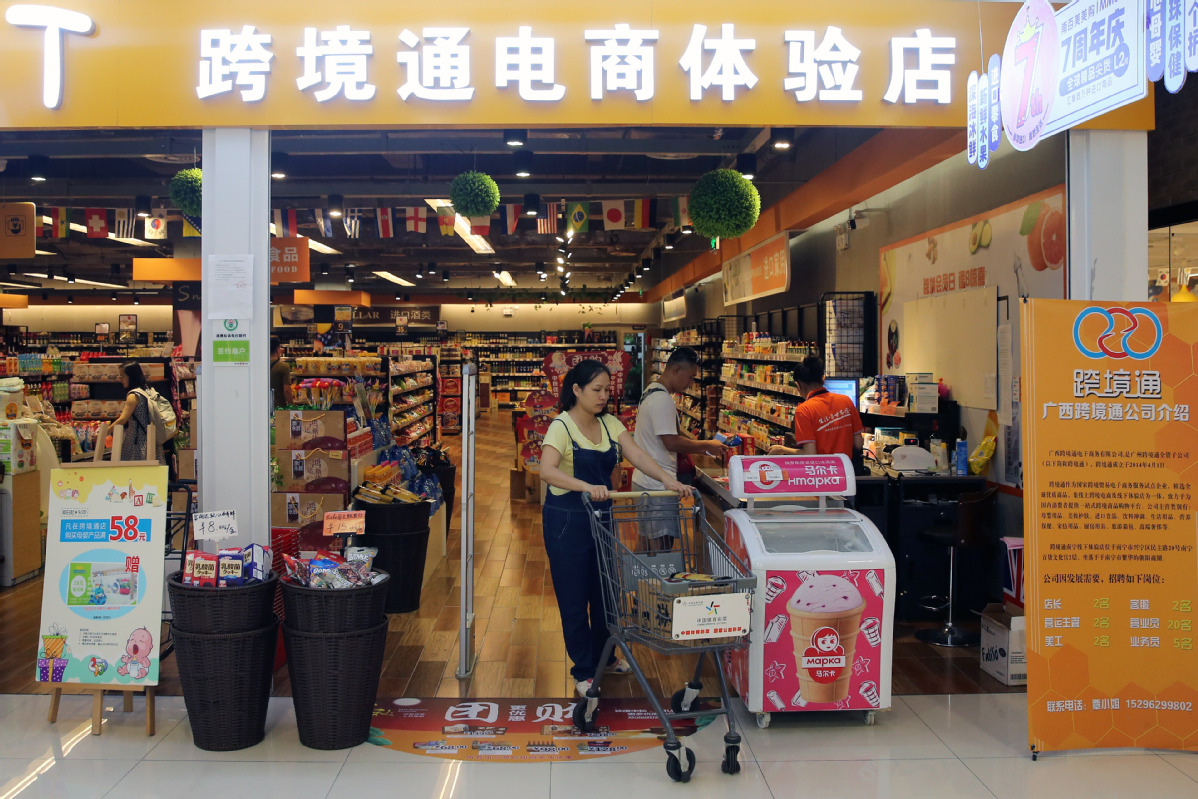 Cross-border e-commerce between China and ASEAN economies is surging, as more Chinese consumers are developing a taste for exotic food that are less commonly seen on tables and an ongoing need for online shopping.
"Cross-border e-commerce trade is set to see a year-on-year growth of 50 percent in 2018 from last year," said Zhao Ping, director of the international trade research department under the Academy of China Council for the Promotion of International Trade.
There has also been a flurry of investments in the sector. Tech giant Alibaba Group Holding Ltd, for instance, acquired Lazada Group and invested in Tokopedia, two major players in the ASEAN region. Internet giant Tencent has invested in e-commerce group Shopec.
"We are bullish on future prospects for cross-border e-commerce between China and ASEAN economies, as many businesses enjoy lower or even zero tariffs under free trade agreements," she said.
According to a recent survey, there is great demand from Chinese consumers for products like fruit, seafood and other products from five sectors in the ASEAN region. In addition, pillows and mattresses from Thailand are also favored by Chinese consumers, Zhao said.
Both China and ASEAN economies are setting up industrial parks and enhancing their logistics networks to foster a better business environment for smoother cross-border e-commerce.
The China-Singapore (Chongqing) Connectivity Initiative Southern Transport Corridor, also called the Southern Transport Corridor, a logistics network is now a vital artery for China-ASEAN trade. The route links ASEAN countries with South China's Guangxi Zhuang autonomous region, which also connects Southwest China's Chongqing and some countries in central Asia and Europe.
"The logistics network is a crucial step for China to strengthen its trade ties with economies alongside the route, but also with those that needs transshipment, like Australia," said Lan Yongxin, deputy director of the Guangxi-ASEAN Cooperation Office.
In addition to enhanced logistics networks, industrial parks that involve investments from both China and ASEAN countries also offer good business incubating platforms.
Singapore-based logistics company Pacific International Lines Pte Ltd, for instance, has planned an international logistics industrial park with investment totaling 10 billion yuan ($1.45 billion) as a cross-border trading platform and business incubator.
Despite the promising prospects, agricultural and food trade between China and the ASEAN region has also faced several challenges.
Zhao said one of these is the lack of standards in crop growing, product manufacturing, hygiene testing and many other sectors, which pose great challenges for imports to China as some of the products may be less qualified to be sold online.
Contact the writers at liuzhihua@chinadaily.com.cn