Imported goods set to hog the Nov 11 limelight
Share - WeChat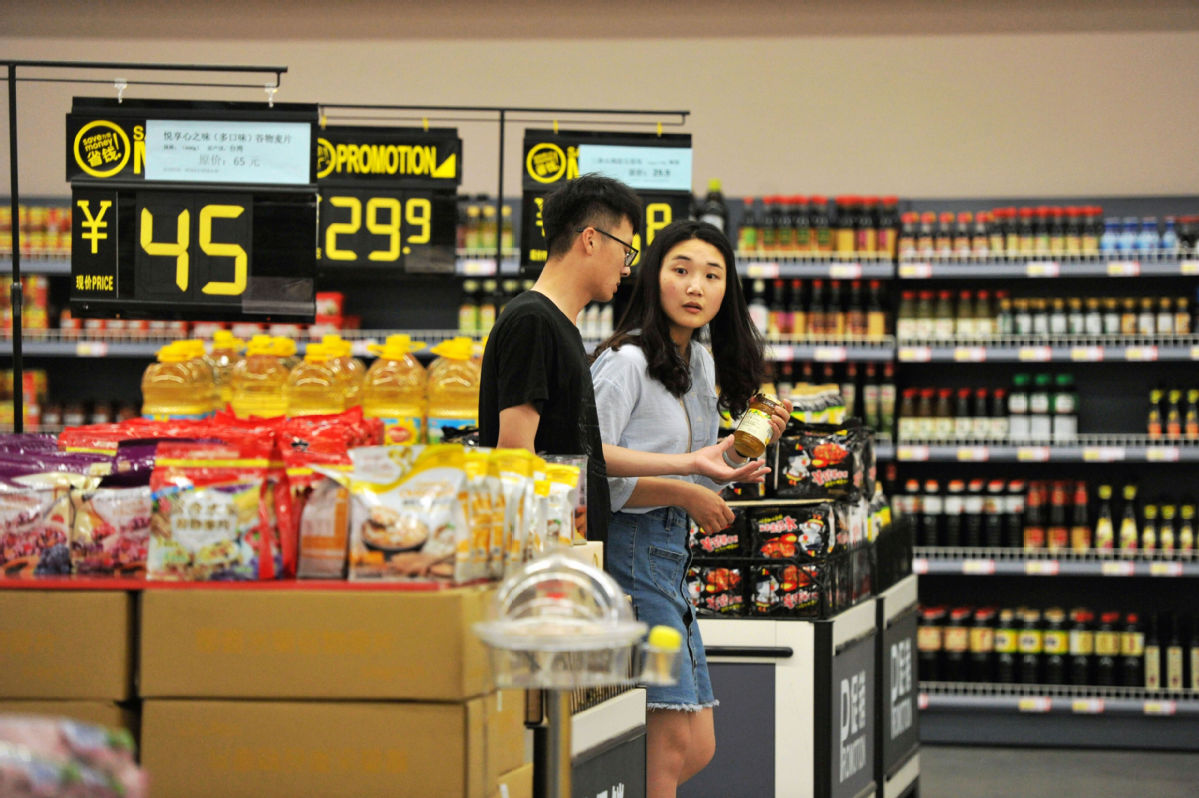 Consumers stand to benefit from more imported goods during this year's Nov 11 shopping gala as merchants across the globe try to ride the import boom fueled by the China International Import Expo.
At least 500 additional new foreign products will be available to Chinese bargain hunters who are preparing for the upcoming discount extravaganza, according to Tmall Global, the dedicated cross-border e-commerce arm of Alibaba Group Holding Ltd.
The company aims to develop around 30 small and medium-sized overseas brands through content marketing endeavors and help them achieve $10 million daily sales during the 24-hour shopping festival, said Liu Peng, Tmall Global's general manager overseeing imports and exports.
Liu said the company plans to fully leverage the influence of the CIIE, which runs from Nov 5 to 10 in Shanghai, to introduce new brands to customers and help them better capture the Chinese market through customer insight analytics.
For Alibaba, part of the tie-up with the official agenda includes co-hosting the Global Cross-Border Import and Supply Chain Leaders Summit during the CIIE, which is "in response to the major policy decision on a new round of opening up at a higher level", the company said.
Rory Macleod, managing director and CEO of Australia's Freedom Foods Group, said his company is eagerly anticipating both the import fair and the Nov 11 promotion. He said that cross-border commerce reflects market changes, and is an opportunity to see how China is adapting to this trend.
"The government fair... is a lot broader and a lot more strategic ... whereas Nov 11 is the epitome of what that's all about," he said.
For Tmall Global, the upcoming Nov 11 will feature the rollout of global wish lists and sought-after items, resonating with buyers who are seeking to diversify their sources of purchases in pursuit of a higher quality of life, Liu said.
The company also inked deals with five leading international brands, including Unilever, Nestle and Pfizer, to partner on product innovation and premier launches.
"Every time I come here, there's something new to participate in and to learn about," said Amy Paulose, general manager of US nuts brand Emily's. "The Tmall team has been so great and supporting us ... (to identify) the right activities for each brand."
Chinese consumers' growing appetite for imported goods is helping Japanese beauty device specialist Refa reap huge financial gains, according to its managing director Keizo Nakajima.
"Sales in China jumped eight times after we made our debut in China via Tmall Global three years ago. Such outstanding performance has in part assisted our successful initial public offering in Japan," he said.