Three methods of water engineering in ancient gardens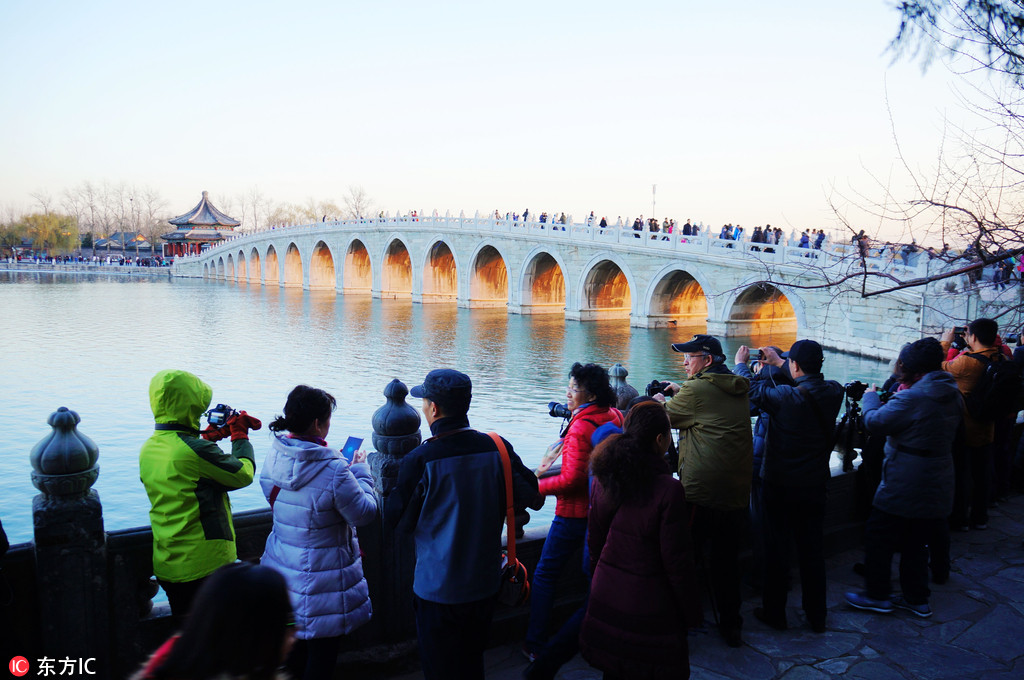 No matter what type of garden, water is the liveliest factor; if there is no water, the garden is not alive. Natural garden often arrange static water views to show calm water as a mirror or image of vast water and the profound meaning of silence. People sometimes appreciate the reflections of the views in water, or the fish swimming freely, or the beautiful lotuses swaying above water, or the pale and pure moon...
Natural gardens do show the dynamic beauty of water, but what they show is natural waterfall, rather than springs or regular cascade in stairs. There are also decent rocks and stone emerging from water that can express the beautiful nature after artificial alteration. This is the reason why gardens have to divert water and brighten the pond. There are three methods of water engineering in ancient gardens.
1.Covering: Covering the crooked bank of the pond with buildings and greenery. Besides the platform for the main hall, buildings by water will reach out above water, as if the water runs out from under them. This method can break the viewing barrier on the bank. Other options include planting pampas grass or trees by the water to create the illusion of no boundary between land and water.
2.Separating: The area of water can be separated by building banks, galleries, winding stone bridge or stepping stones, just like Ji Cheng said in The Craft of Gardens: "If the water is vast, then separate it with a bridge." This can add to the depth of field and spatial layers, and create a deep and serene feeling.
3.Breaking: When the area of water is small, like a ravine with crooked streams or small pond of springs, random stones of strange shapes can be used to create crooked banks. Bamboos and wild vines can be planted, and fish and algae can be introduced so that a pond can have lovely wild taste and aesthetic value.