Lao Gan Ma adds Chinese spice to fashion
Share - WeChat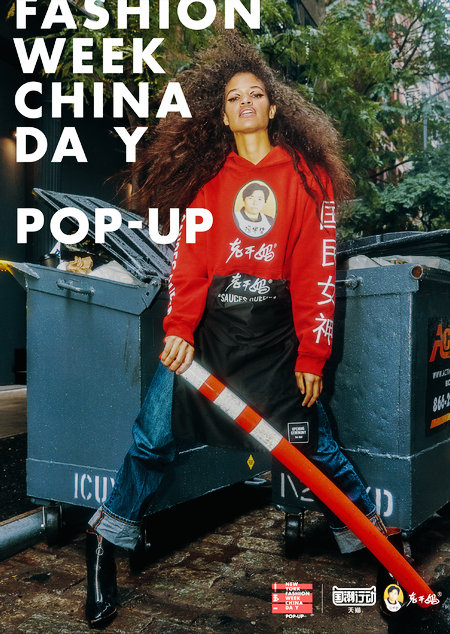 You may not like fashion, but you might find it hard to refuse a spoonful of China's renowned chili oil Lao Gan Ma, which can save many hopeless dishes.
Yet these two things can sometimes go hand in hand.
During the recent 2019 Spring/Summer New York Fashion Week, a hoodie with the chili oil brand's logo appeared at a pop-up shop from Sept 9 to 11.
Most Popular