Pioneer neurosurgeon still probing brain's secrets
Share - WeChat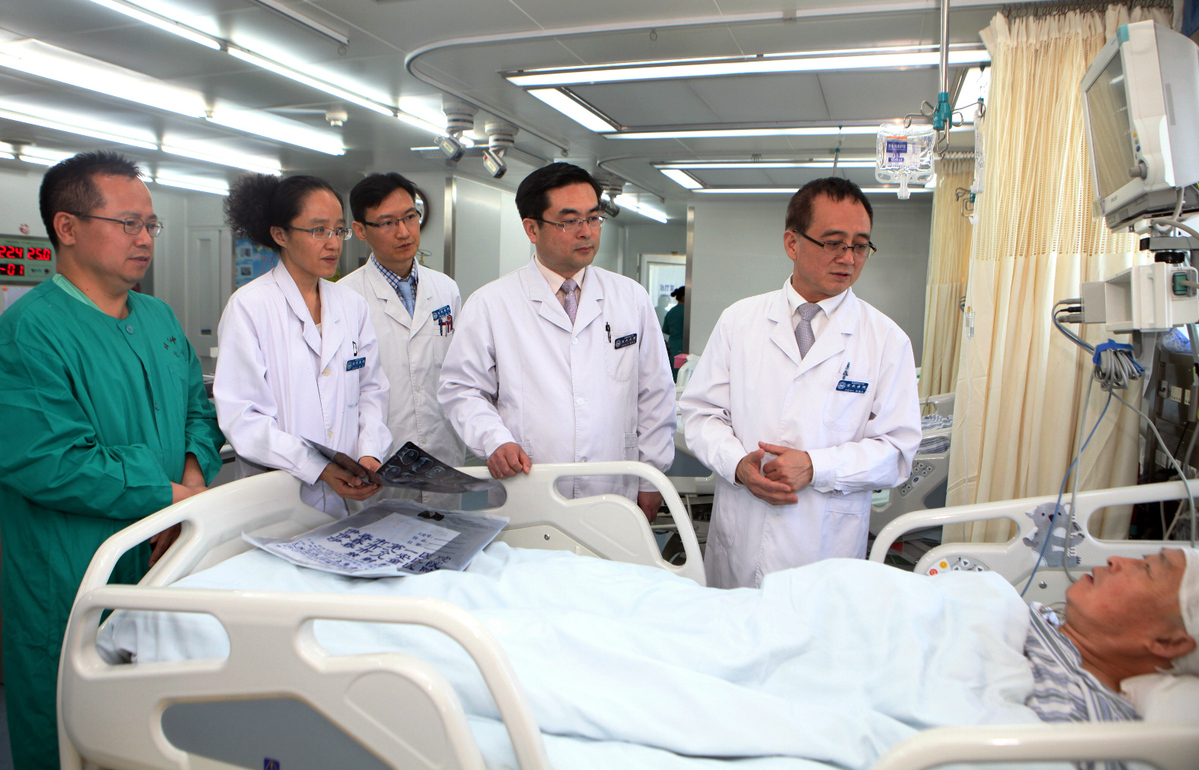 Li Yongjie can still vividly recall the details of the first brain operation he conducted to treat Parkinson's disease after he returned from the United States 20 years ago.
"It was the first microelectrode-guided stereotactic surgery ever conducted in China. Although there was an assisting team, no one actually knew how to do it except me," said Li, director of the Beijing Institute of Functional Neurosurgery at Xuanwu Hospital, who is a pioneer in the field.
Stereotactic surgery was developed from the stereotactic method in the 1940s. The patient's head is held in a frame so a thin electrode can be precisely directed to the target area in the brain through a small hole bored in the top of the skull.
Hoping the advanced technique would take root in China, Li was clear about the significance of the first operation. He didn't sleep well for several nights before the surgery, and went over the procedures again and again in his head.
On July 12, 1998, he completed the operation in eight hours, mostly by himself. "I blended and injected the anesthetics, installed the fixing frame on the patient's head, scanned the brain with magnetic resonance equipment, calculated the position of the target spot, and comforted the patient during the operation," he recalled.
The surgery was successful. More patients came to him. By the end of that year, Li and his team had worked out a set of standard procedures and performed dozens of operations each month, each taking just two hours.
"I brought back the operational skills as a seed, and it has grown into a thriving tree," Li said.
The institute now treats more than 30 neurological dysfunctions, including epilepsy, dystonia (repetitive muscle contractions) and chronic pain, making it one of the world's most comprehensive medical institutions in the sector.