Peaks of influence
Share - WeChat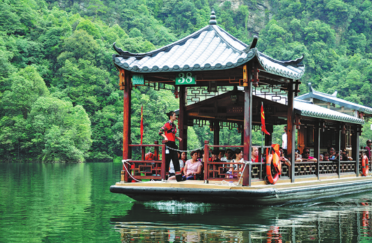 The destination received over 73 million visits last year, including more than 3.5 million from overseas. The city's tourism income increased by 22 percent to over 62 billion yuan ($9 billion) in 2017.
Zhangjiajie is home to over 450,000 registered Kuaishou users-or more than a quarter of its population. About 170,000 locals use the app daily, and over 1,000 of them work in the tourism industry.
Kuaishou had 266 million domestic active users by June and its international version had about 71 million overseas users in total.
The cooperation with Zhangjiajie encourages guides and restaurant and rural guesthouse owners to share their daily lives on the platform to showcase the sites, customs and food. The app will, in turn, promote their presence on the platform.
"We strive to enable them to improve their lives with our products, technology and community," says Kuaishou Technology's vice-president, Long An.
"It'll upgrade Zhangjiajie's tourism."
The company has invited the city's government departments, scenic areas and travel agencies to open accounts on the platform to streamline marketing efforts.