Peaks of influence
Share - WeChat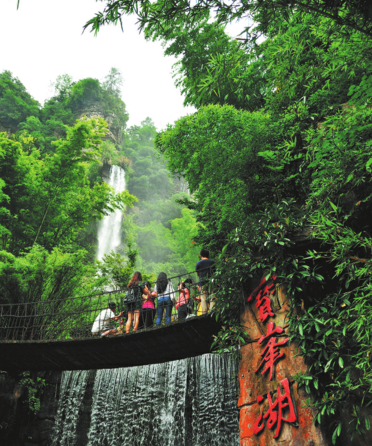 Zhou, who's native to the tourist destination in Hunan province, taught himself how to shoot and edit videos on his smartphone. He now uses several apps and a drone to create the short films.
He not only makes money but also makes friends from around the country through Kuaishou, he says.
He used to lead eight tourist groups a month through the UNESCO World Heritage Site before he started using the app. His company provides six or seven guides a day during peak travel periods.
"The secret is to make quality short videos," Zhou says.
"Zhangjiajie has a lot that's worth filming. It hosts a diversity of scenic areas that offer different views in different seasons and in different weather, like rainy days."
He uploads three or four clips a day and spends a lot of time communicating with fans via the app. He refuses to allow advertisements on his account for fear of losing followers.
Zhou encourages other guides to follow suit. A growing number are joining the video platform.
The government recently announced official support for cooperation with the app.
Zhangjiajie's karsts were the inspiration for director James Cameron's Hollywood blockbuster, Avatar.