China Daily hosts Vision China event to boost Sino-African ties
Share - WeChat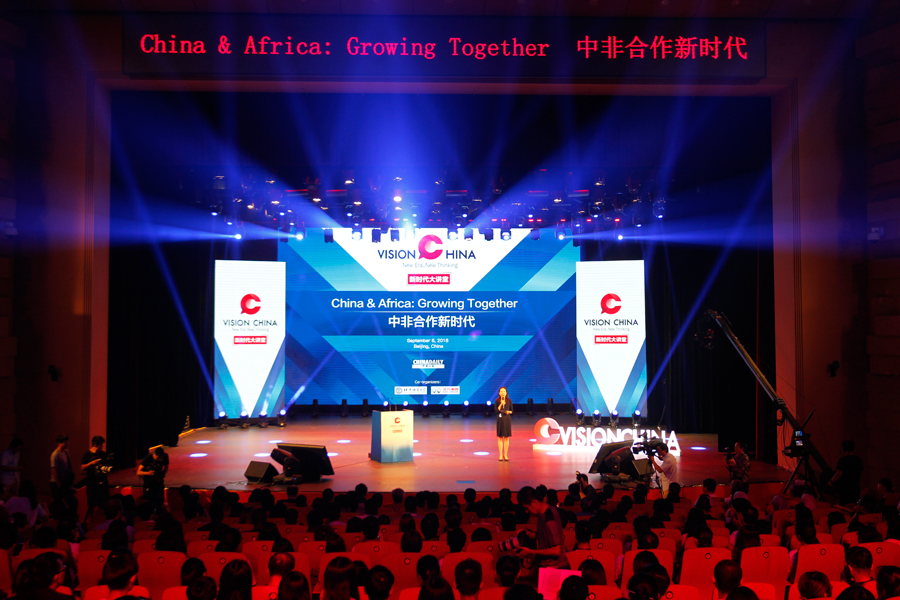 China Daily held its fourth Vision China event, themed "China & Africa: Growing Together", in the auditorium of Beijing Language and Culture University on Thursday.
Four speakers, from China, Africa and Europe, shared their opinions on the recently concluded 2018 Beijing Summit of the Forum on China-Africa Cooperation as well as on how to deepen the China-Africa comprehensive strategic partnership and build a closer China-Africa community with a shared future.
The FOCAC summit was held in Beijing on Monday and Tuesday. In proposing eight major initiatives for China-Africa cooperation, President Xi Jinping appealed for the building of a closer China-Africa community with a shared future in the new era.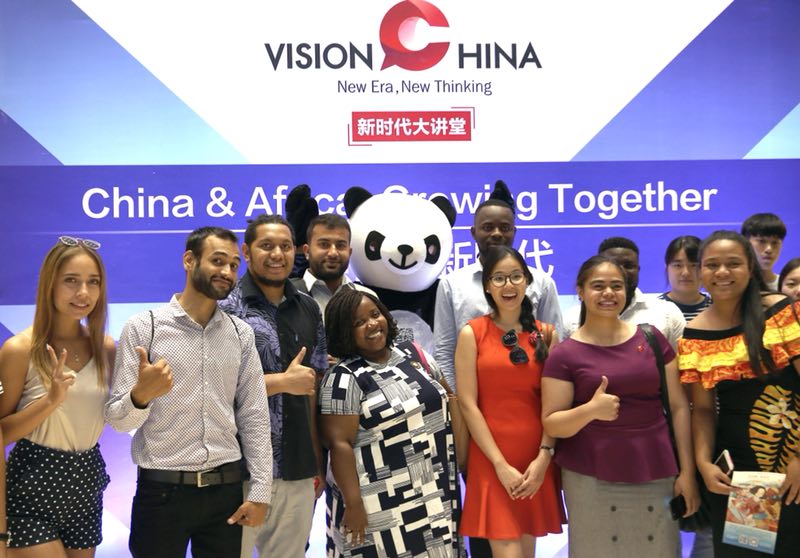 Vision China has sparked in-depth discussion on how to better implement the summit outcomes and consensus reached by Chinese and African leaders, and boost China-Africa exchanges, all-around cooperation and the construction of a community with a shared future.
Jin Liqun, president of the Asian Infrastructure Investment Bank; David Gosset, founder of the Europe-China Forum; Hodan Osman Abdi, adviser to the president of Somalia and executive director of Zhejiang Normal University's Center for East African Studies; and Zahra Baitie, China director of Development Reimagined and founder of Beijing Africa Week, all gave insightful speeches based on their experiences and understanding of Sino-African relations.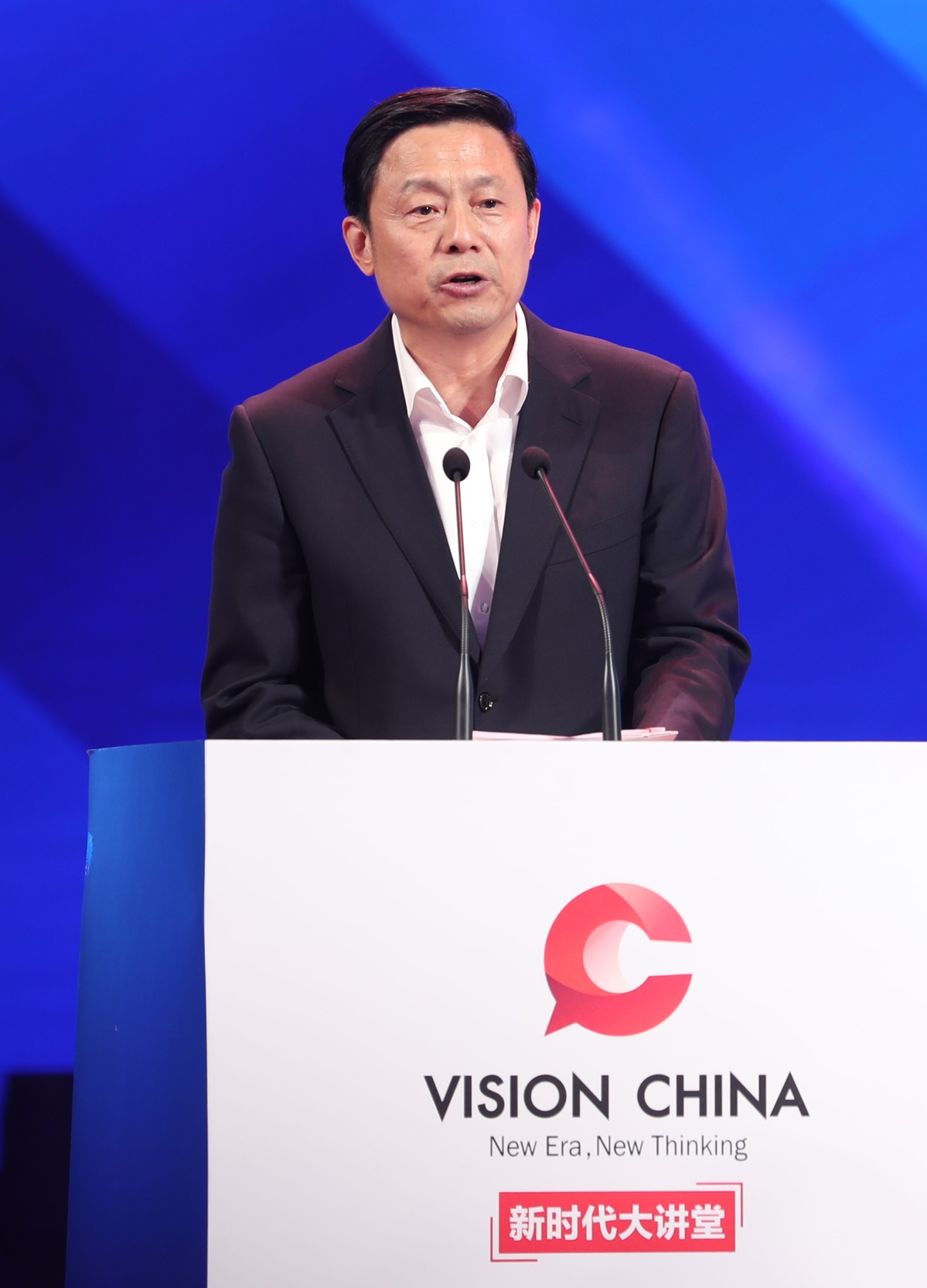 Guo Weimin, vice-minister of the State Council Information Office; Zhou Shuchun, publisher and editor-in-chief of China Daily; Du Feijin, head of publicity department for the Beijing Committee of the Communist Party of China; Wei Gang, director of strategic planning at Beijing Automotive Industry Holding Co; and Ni Haidong, Party chief of Beijing Language and Culture University, also attended the event together in an audience of about 1000 people.
Addressing the event, Guo said the success of the Beijing summit opened a new chapter in the construction of the China-Africa community with a shared future, adding that President Xi's important speech had received vast applause from African countries and the international community.
Guided by the summit outcomes, China and Africa will enjoy deeper mutual trust, wider cooperation, and tighter bonds of friendship, he said.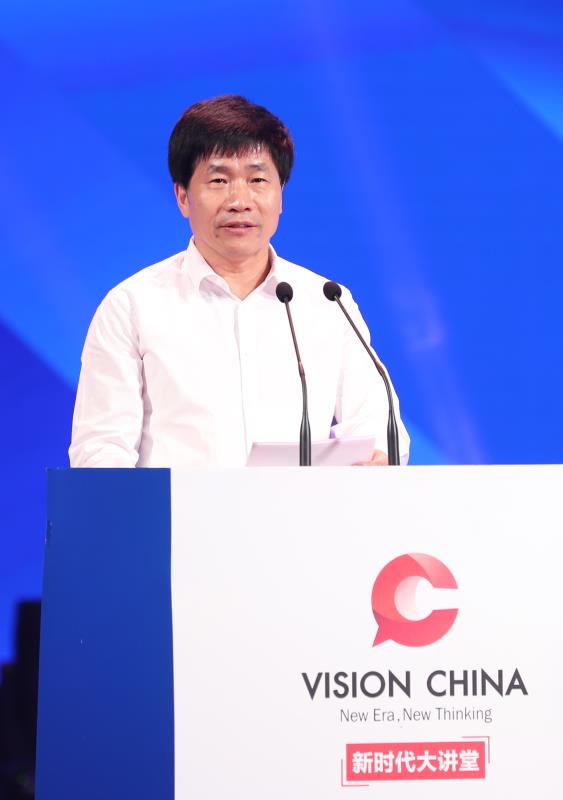 This year marks the 40th anniversary of China's reform and opening-up. Guo said under the leadership of President Xi, China will firmly carry on people-centered development, implement new development concepts, and comprehensively deepen reforms so that the people of Africa and around the world can benefit from China's innovation and development.
As China continues to open up to the outside world and further promote the Belt and Road Initiative, it will firmly safeguard the open world economy and multilateral trading system, and will oppose trade protectionism and unilateralism, creating more opportunities for nations in Africa and worldwide, he added.
Guo added that China is determined to build a closer community with a shared future with African countries, which may set an example for the establishment of a community with a shared future for humankind and contribute to constructing a better world.
Du, the publicity chief of Beijing, said in his address that President Xi's speech at the Beijing summit showed clearly the direction for building a closer China-Africa community with a shared future.
Beijing is boosting construction of a world-class harmonious and livable capital, actively carrying out foreign exchanges and cooperation and continuously enhancing the city's international influence and image, he said.
He said Beijing has fully integrated the city's advantageous resources, actively implemented the Belt and Road Initiative, and made a unique contribution to the development of China-Africa relations by deeply and actively participating in China-Africa cooperation.
In particular, economic and trade cooperation has achieved new results, culture exchanges have boomed, and international friendship city exchanges have reached a new level, he said.
Du said China Daily has launched Vision China by utilizing its distinctive advantages, building an international platform for exchanging new concepts and ideas.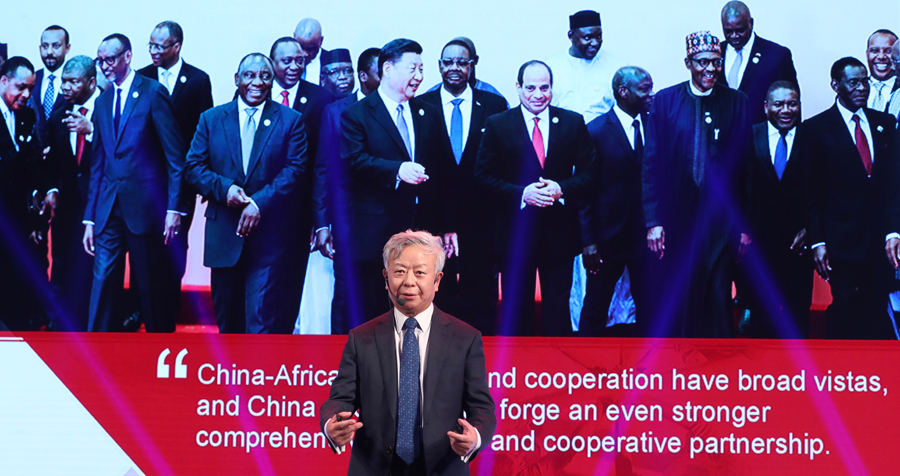 Jin Liqun, the AIIB president, said the bank had a role to play in advancing China-Africa cooperation in years to come.
Noting that globalization is closely linked to human destiny, he said the AIIB, initiated by President Xi, has always adhered to the principles of openness, inclusiveness and cooperation. By investing in infrastructure and other productive sectors, he said the bank helps strengthen economic ties within Asia, as well as between Asia and other regions, including Africa, Europe and Latin America, and contributes to high-quality Belt and Road Initiative infrastructure projects.
The bank, established in 2016, attaches great importance to Africa's development. Its first investment project outside Asia was an Egyptian solar power project. Jin said other African countries were welcome to join the AIIB.
His said the bank will continue to support African members in improving infrastructure connectivity, and transforming and upgrading their economies through sustainable infrastructure investments, including through partnership with Belt and Road Initiative. Such joint efforts will help African countries achieve broad-based economic and social development, he added.
In David Gosset's speech, the international relations expert analyzed the complexities of the current global context in terms of demographic changes, technological disruptions, power diffusion, and geopolitical changes.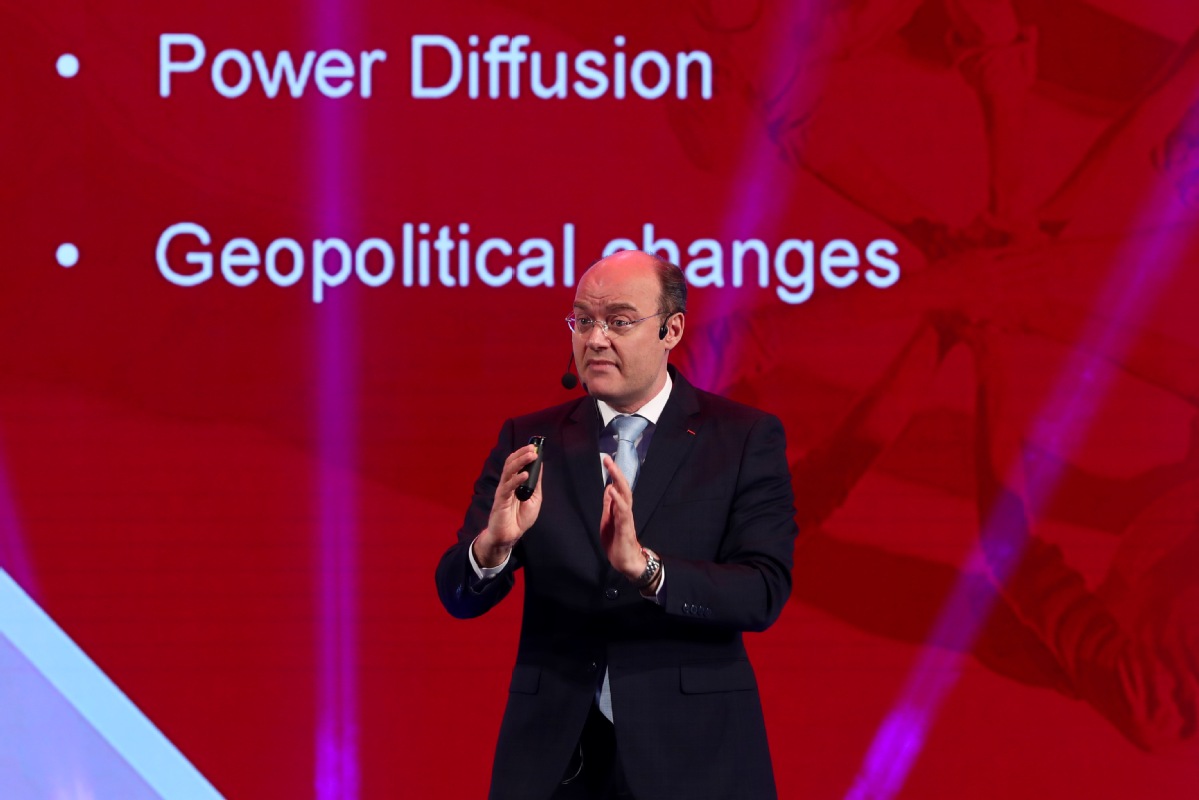 He linked the Chinese renaissance with the African renaissance, saying China and Africa are growing together. The two sides are working together to consolidate the sources of stability, enrich the whole world, and increase inconclusiveness.
In addition, Gosset said he sees a bright future for the development of China-Africa cooperation and the appearance of new forms of multilateralism.
Hodan Osman Abdi said there are both similarities and differences between China and Africa, but their relationship has historical significance.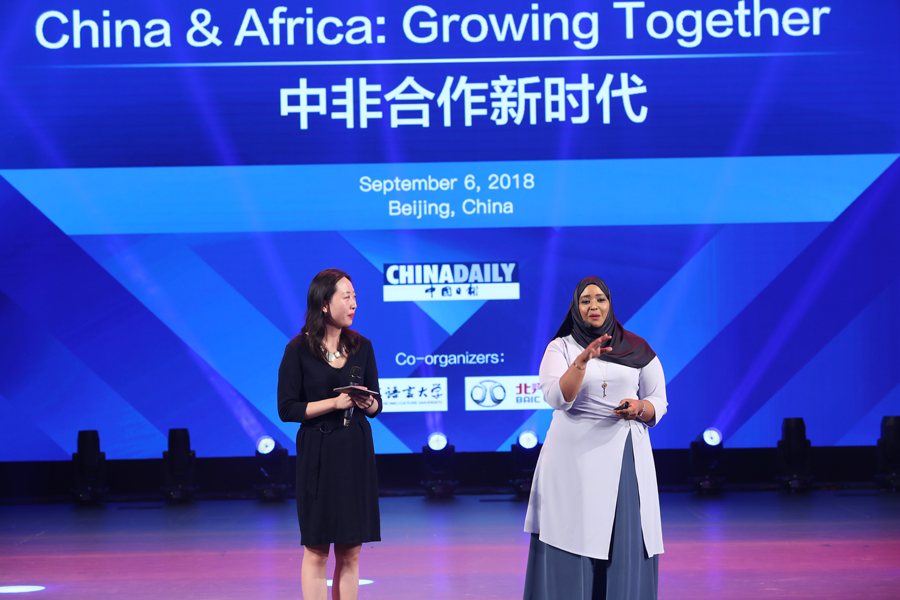 Today, as China faces overcapacity and Africa faces the problem of underproduction, such complementary relations will further deepen cooperation, she said, adding that she believes that through joint construction of the China-Africa community with a shared future, the two sides will march toward an more interconnected and interdependent situation.
Zahra Baitie also talked about the China-Africa relationship by sharing her story. She said when she first came to China, a local couple were curious about the braids in her hair, but they felt embarrassed to talk with her. Now they have become intimate and often travel together.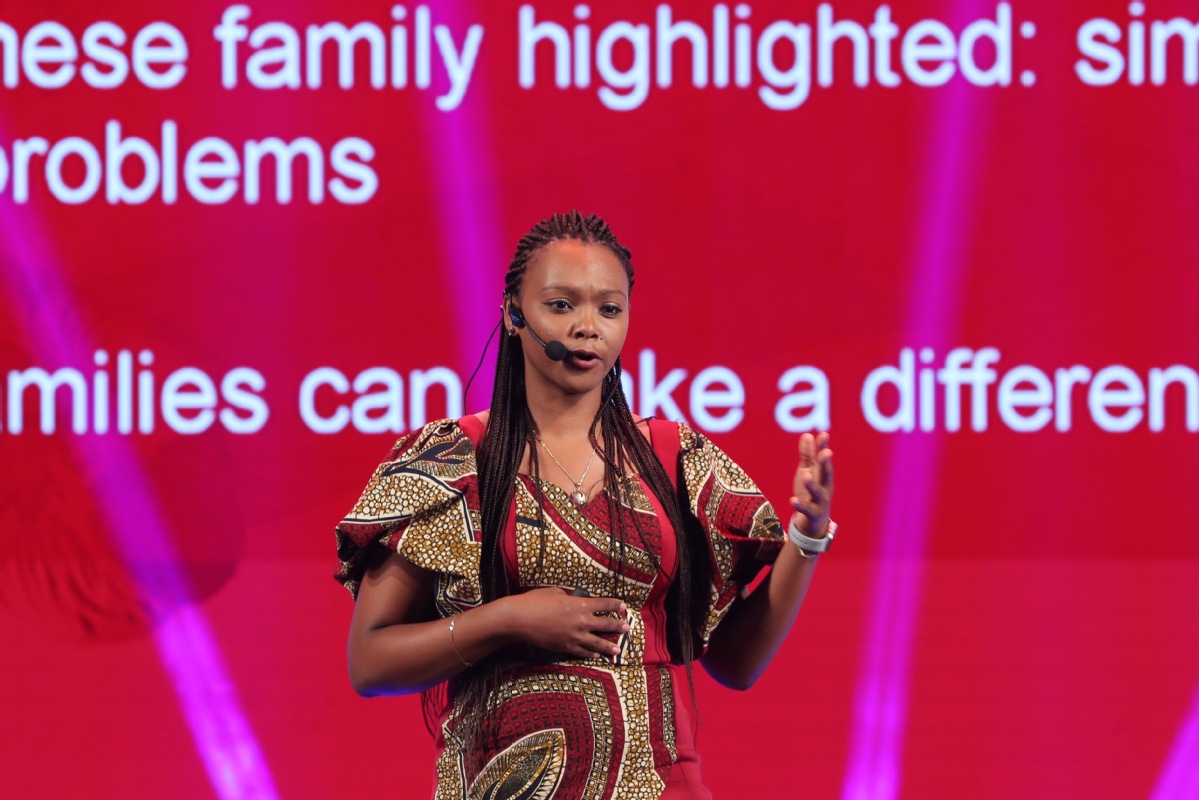 She anticipated further developments in China-Africa cooperation in the new era. With eyes open wider, the two sides should make the most of the tourism market and expand the Chinese market for African-made products.
The level of cooperation can be also enhanced to achieve "co-creations" from project research, enterprise incubation, and so on, she said. More African institutions should be built in China to provide the country with services like financial technology innovation, cultural products and enterprise skills, Baitie added.
The fourth Vision China event was hosted by China Daily in cooperation with BAIC Group, Beijing Language and Culture University, and Insnail Hospital.
Wei Gang, executive director of BAIC International Development Co, said President Xi's speech at the Beijing summit drew a new blueprint for development of the China-Africa comprehensive strategic partnership. He said when going global, BAIC Group has always closely followed the pulse of China's diplomacy.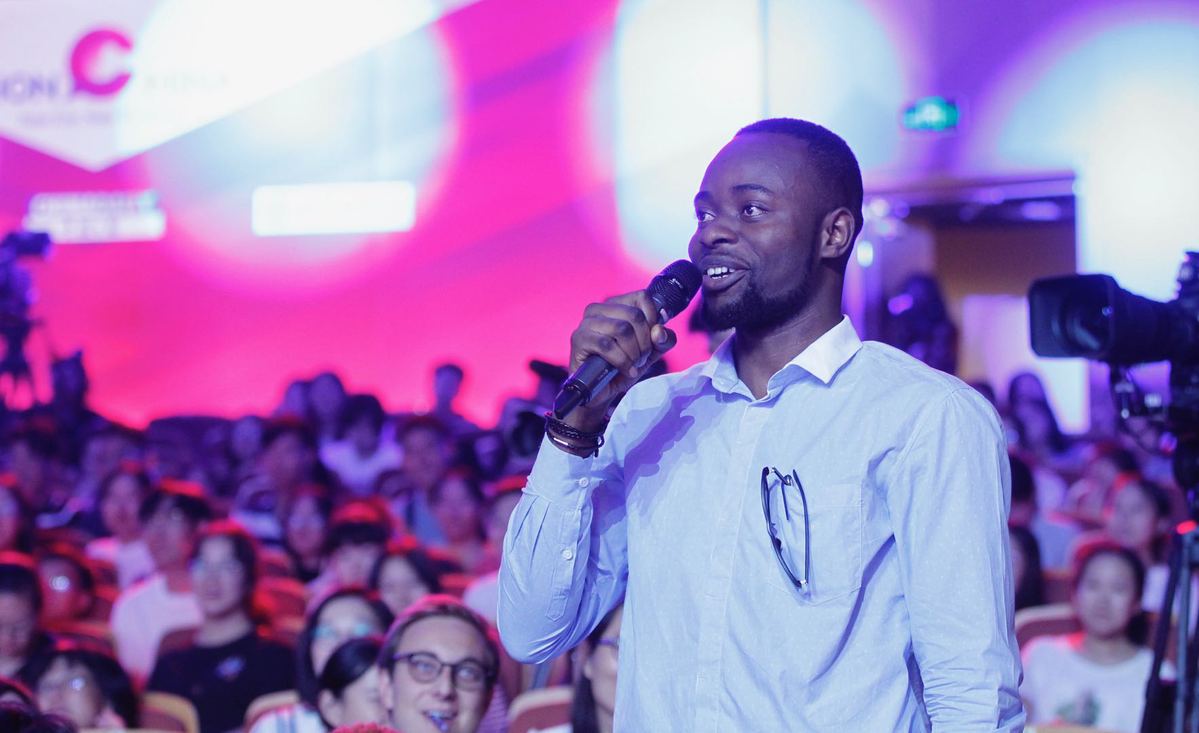 Vision China was established in January. By inviting world-class political, business and academic speakers to tell China's story from global perspectives and discuss major global topics, it aims to become a broad platform to ensure China's voice is better heard in the new era as well as to build a new channel for responding to global concerns on hot China-related issues through profound debate.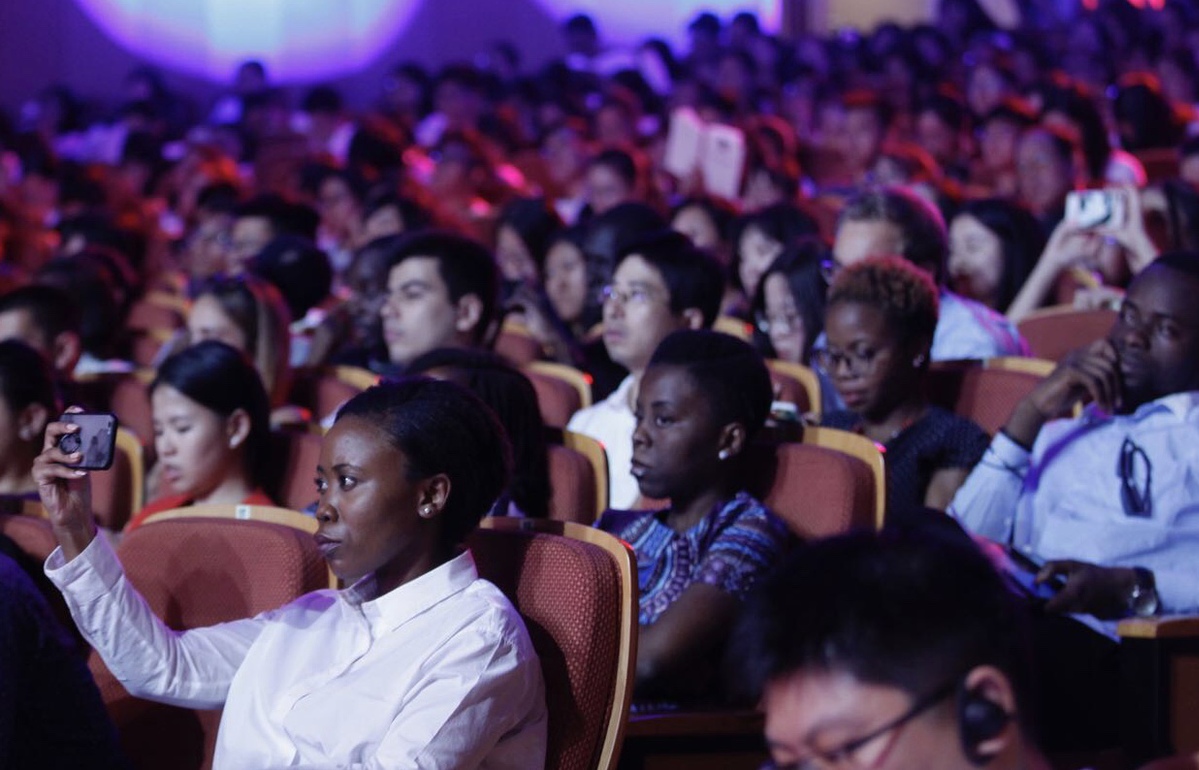 By revealing the global significance behind Chinese stories, Vision China strives to introduce Chinese solutions and Chinese wisdom as a source of a shared future for humanity.
On Sept 13, the fifth Vision China event, themed "40 Years On — China and the World", will be held in London.