Images record Shenzhen's 40-year journey
Share - WeChat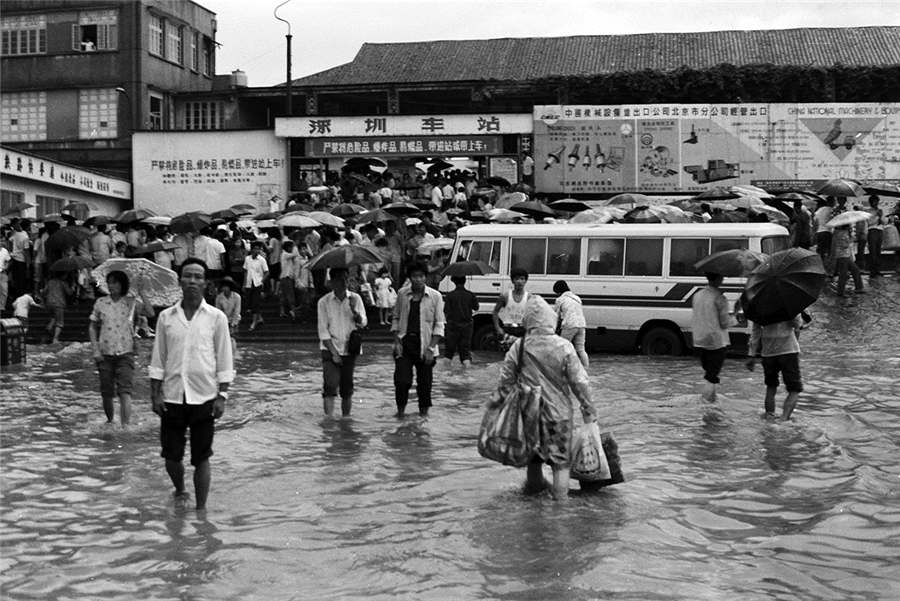 The Shenzhen Special Economic Zone in South China's Guangdong province was established in August 1980. In the early 1980s, photographer Zhou Shunbin followed a troop of construction workers to enter Shenzhen and experienced the difficulties of working in what was then an undeveloped area.
Every day he went to the construction site under the scorching sun to take photos and write articles about the construction soldiers and workers. He created a series of photos recording the construction's progress and life in the Shenzhen Special Economic Zone, which are precious historical materials reflecting Shenzhen's urban development.
China started implementing the policy of reform and opening up in 1978, so this collection of photos also serves as a witness to the changes in Shenzhen after the policy.
Zhou has been a photographer for 38 years, and is now a consultant with the Shenzhen Photographers Association.