Applied thinking
Share - WeChat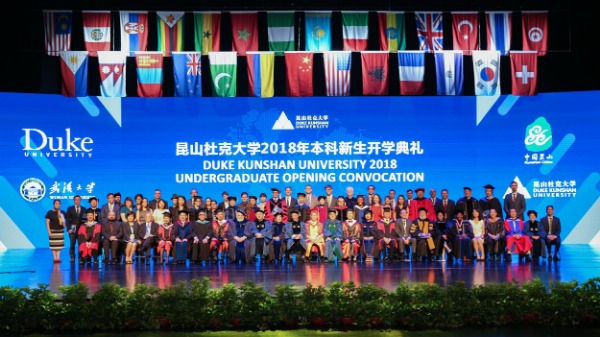 "So we have always to be sponge-like so that we can always be able to learn new knowledge as it comes across the horizon," he said.
Interdisciplinary subjects at the university are another approach to empowering students with greater competitiveness in the new era, Simon said. "And almost everything we have done with our 15 majors so far has been with an interdisciplinary perspective in mind."
Simon praised the first cohort of students as "true pioneers" for choosing this path, as it might have been easier for them to go to an established university with established programs.
"However, they took the road less-traveled, which we believe will make a big difference to their lives. It will be a very powerful shaping experience for them and they will be the beneficiaries of having been pioneers and for having taken a chance," he said.
Simon added that some of the world's top universities have shown an interest in entering similar joint ventures.
Duke is the highest ranked US universities engaged in these kinds of projects in China, Simon said, and is the main reason why it is attracting so much attention globally.
"How Duke comes out of this really does have an influence on the way how other universities think about what's going to happen in the future," he said.
Most Popular