Applied thinking
Share - WeChat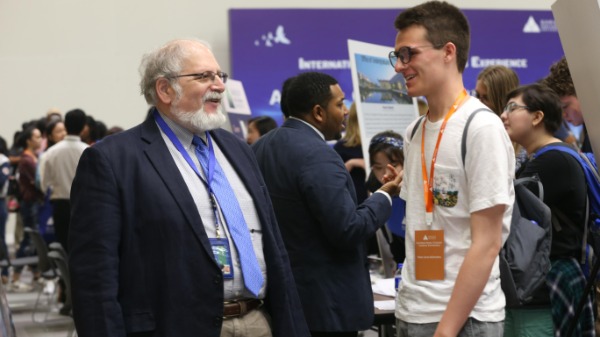 Simon defined the new era by the level of technological change and the acceleration in the nature of innovation as well as the increased mobility of people around the globe. This has prompted education establishment to become more outwardly focused.
"The number of cross-border students is increasing, whether it's Chinese students in the United States or international students in China. The faculty is also becoming more diverse. It's no longer the situation that only Americans teach at American universities. These changes are happening in many parts of the world and increasingly in China now," he said.
DKU, a partnership between Duke University, Wuhan University and the city of Kunshan, which ushered in its inaugural class of master's students in 2014, welcomed its first cohort of 266 undergraduate students - with 34 percent of them coming from 27 countries and regions overseas, on Aug 13. Graduates will receive degrees from both Duke University and DKU.
These students will undergo liberal arts education with students declaring their majors before the end of their second year. Before this, students choose courses from a number of disciplines in order to explore and develop their personal academic interests.
Most Popular