Into battle with the waste warriors
Share - WeChat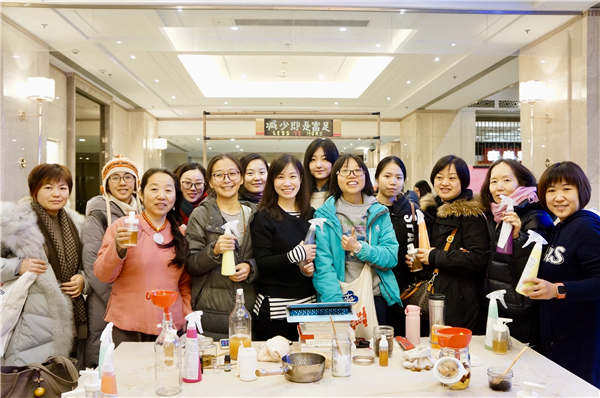 Be concerned about the fate of polar bears by all means, but at least one citizen of the planet believes that solving environmental problems lies in our hands rather than our hearts.
When most of us carry a plastic bag all it is likely to contain are life's trifles, a takeaway meal perhaps or a few groceries. When Tang Beijia carries a similar bag what she bears in her hands are her concerns for the planet's very existence.
In fact Tang's bag will certainly not be made of plastic, but cloth, a kind of badge of honor to someone committed to minimal waste, a cause that she recommits to this weekend as China's first Zero Waste Day is held on Aug 18. Activities are being held across the country aiming to raise the consciousness about the need to reduce the use of disposable items.
Tang, 34, of Beijing, needs no convincing, being a veritable warrior for the cause. She says she avoids packages and reuses and recycles as many things as she can. She only buys dog food online and never orders takeaway food, she says. She goes to a market that allows her to have bottles she brings refilled with cooking oil and soy sauce, and she composts kitchen waste.
In addition to eschewing plastic bags in favor of cloth ones, she uses reusable lunch boxes, carefully packing dry and wet items, such as fruits, bread, tofu and steamed buns, separately.
However, she is keen to dispel the notion that in doing so she has signed up for a bleak life of self-denial.
"Many people have the idea that we environmentalists lead an ascetic life. I want to show that there is another possibility: you can live a green life in a fulfilling, pleasant way. I lead a simple life and am thus liberated from the bondage of material desire."
She became interested in the idea of zero waste two years ago, she says, when she read about Lauren Singer, a New Yorker who managed to put all the trash that she produced in four years in a small glass jar.
Most Popular