Internet fame brings Gavin the meme boy to China
Share - WeChat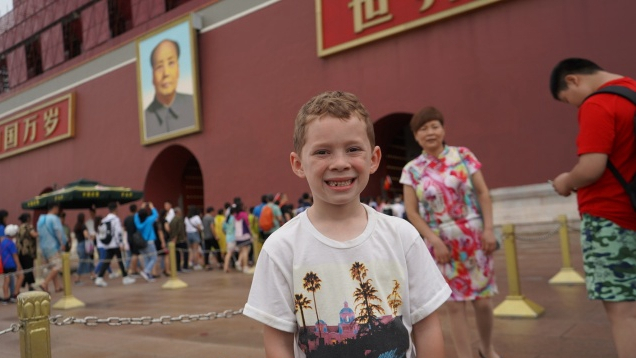 Gavin the meme boy who has taken the Internet by storm with his uncopiable reaction faces, landed in China on Saturday for a surprise visit that was eagerly awaited by Chinese fans who could not wait to create more memes while he tours China.
The seven-year-old internet celebrity's first stop was the Palace Museum, also known as the Forbidden City, a historical landmark in Beijing. During his visit, Gavin was captured dressing up like a little emperor and posed with an awkward smile.
The seemingly uneasy smile, as a matter of fact, was what made Gavin a star in China.
He first came to people's attention back in 2014, when his uncle Nick Mastodon, another internet star, posted a video clip featuring Gavin on the short-form video streaming platform Vine.
In the loop video, a crested gecko was placed on top of Gavin's head, prompting the little boy to force out a nervous smile followed by a discouraged, confused face.
Gavin's unpretentious reactions soon went viral. "People started to comment about his reaction and how great it was," Mastodon told US media outlet Select All.
Memes made with Gavin's funny reactions started to spread around the Internet, and they transcended national boundaries and reached China.
When Chinese netizens discovered Gavin, they fell in love with the boy's awkward smile which they interpreted as polite but reluctant – a very relatable emotion they may experience in socially awkward situations.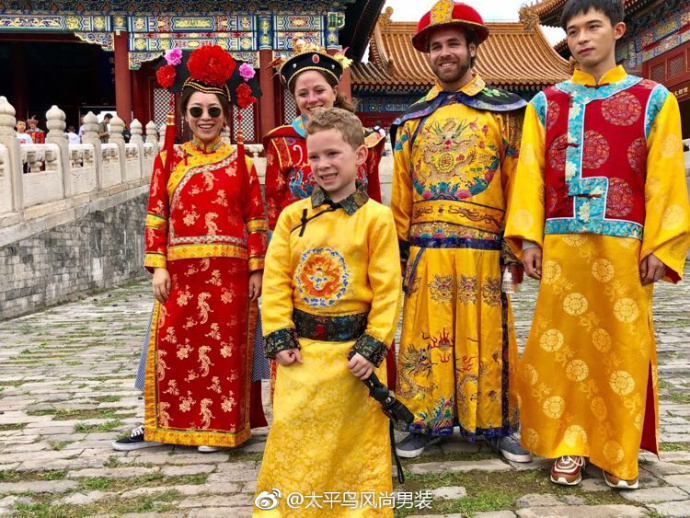 Fans created many memes with Gavin's Instagram photos and used them in chatting apps and on social media platforms, often when they want to express helplessness, awkwardness or forced positivity in a harsh situation. They even came up with a nickname for him – "the boy with a fake smile."
Having amassed a huge audience in China, an account was created in Gavin's name on the Chinese social media platform Weibo in July. Over 1.6 million people have followed "the boy with a fake smile."
Most Popular