Hey presto! Give me an oil container and I will give you a bag
Share - WeChat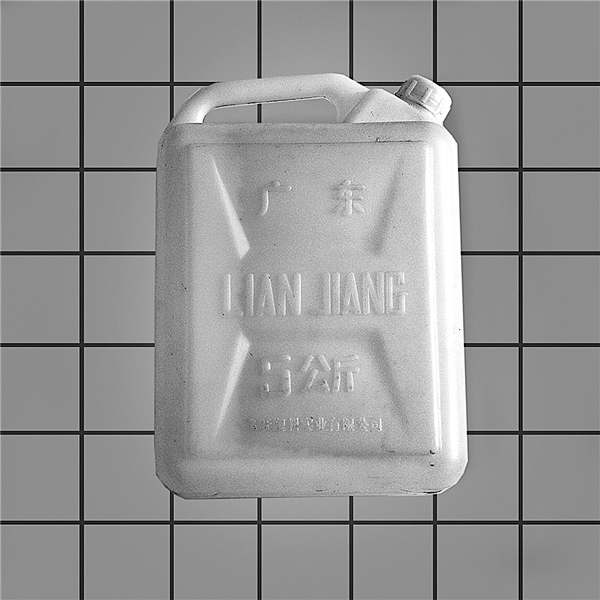 A dress designer turned artisan uses magic to come up with the goods
Who could guess as they admire the chic handbag Zhao Jing carries as she shops for food that it once had a very different life - as a plastic oil container?
Someone threw away the container and she picked it up, planning to use it to hold water. When she failed to get the container sufficiently clean she came up with the idea of turning it into a bag.
Zhao collects other odds and ends, too, and transforms them into daily necessities, adding artistic elements to make them fashionable.
"For me, transforming secondhand items symbolizes a better life," she says.
"I collect many used items and they take on an entirely new look after I have worked with them. Because of the effort I put into them, they have much more meaning than anything I buy."
In 2015 she quit her job as a dress designer in Shenzhen, Guangdong province, and moved to Wutong Mountain on the outskirts of the city to start a life in which her aim would be to waste nothing. The place is popular among mountain climbers and over the years has become a home of choice for artists looking for a peaceful retreat in which they can let their creative juices flow.
Over about three years Zhao spent just 3,500 yuan ($500) on renovating her rented 120-square-meter apartment, more than 90 percent of the content, including furniture, having its genesis in secondhand items.
Several months ago her online accounts of what she had done drew plaudits, the interior design's tasteful and simple style gaining particular praise. She used old jeans to make sofa covers and old T-shirts to make a colorful place of rest for a cat. She made a pretty tatami mattress with a patchwork cushion from jeans, and elegant decorations such as a rack from twigs, hemp ropes and bulbs.
She gets up early in the morning, she says, climbs the mountain and walks her dog, and along the way gathers items such as twigs and glass bottles.
For artists on the mountain such a lifestyle comes easily, and some have gone about renovating their houses similar to the way she has, she says. Over time villagers have cottoned on to what she is about and instead of throwing things away pass them on to her.
Most Popular