The gleam of the crop
Share - WeChat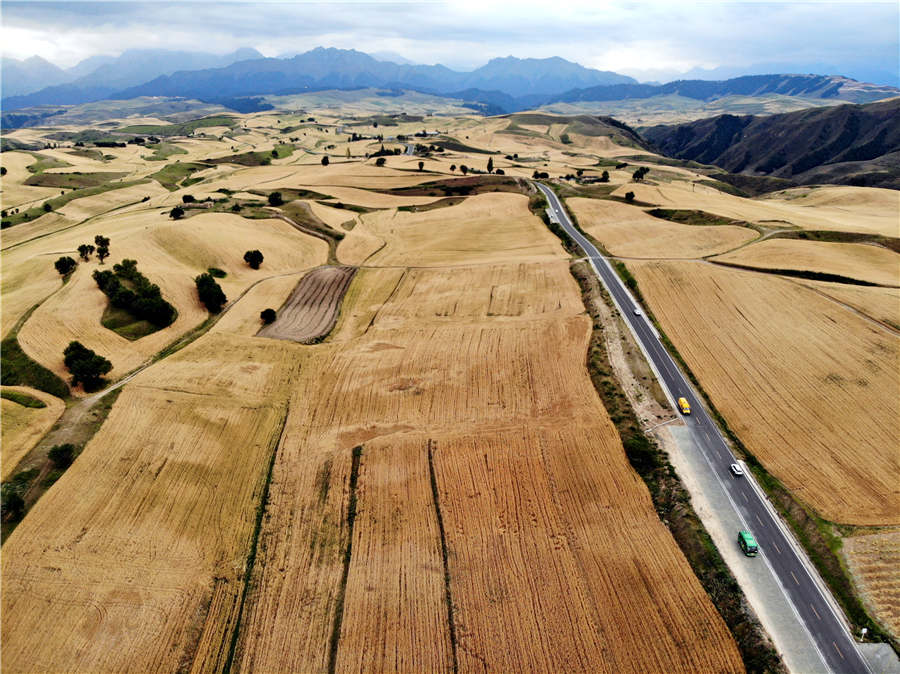 When the wheat fields surrounding Jiangbulake turn into a sea of gold and green, the farmers of Qitai know that harvest time is upon them, Cui Jia and Mao Weihua report.
It's harvest time in the Xinjiang Uygur autonomous region and the combination of the fully-grown wheat in a giant field, coupled with the different shades of the grassland and forest flourishing at higher altitudes, has turned Jiangbulake, Qitai county, into a sea of gold and green.
People in Jiangbulake, which means "the source of holy spring" in the Kazak language, have been planting wheat near the mountains for more than 2,000 years. The wheat field, which covers an area of more than 13 square kilometers, relies on rainwater and the melting snows from the mountains to grow. The locals called it "the lazy man's field" since no routine irrigation work is needed, and the farmers only have to harvest the grain once a year.