Wine down the track
Share - WeChat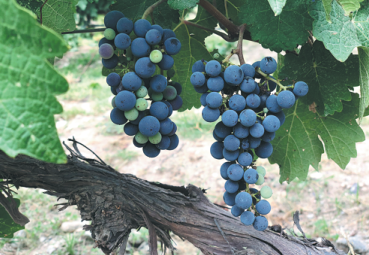 Vino lovers can now embark on voyage of discovery to Ningxia's vineyards while sampling the region's flavors along the way, thanks to a new luxury-train service, Li Yingxue reports.
All aboard! All aboard! The train departing for Yinchuan at 8 pm has one notable addition-an extra boutique carriage that houses a bespoke wine-tasting room and six luxury sleeping compartments.
A night on this train is something out of the ordinary, as passengers in the upscale carriage can enjoy a meal paired with wines produced in the Helan Mountains' East Foothill Wine Region, followed by a wine facial mask before bed.
Launched on July 31, it's the first moving winery in China and the first overnight luxury-rail service between Beijing and Yinchuan, capital of the Ningxia Hui autonomous region.
The carriage can accommodate 14 passengers through its combination of two single ensuite bedrooms, two double bedrooms with a shared hand sink, and two four-person rooms-all featuring complimentary toiletries and towels.
The mobile-winery project is the brainchild of the Ningxia bureau of grape industry development, while the China Railway Lanzhou Group operates the service.
Two hundred journalists from around the country have been invited to experience the project over the course of August. It'll then run as a passenger service for the next three years, according to the project's coordinator, Yang Yang.
Most Popular