City by the lake
Share - WeChat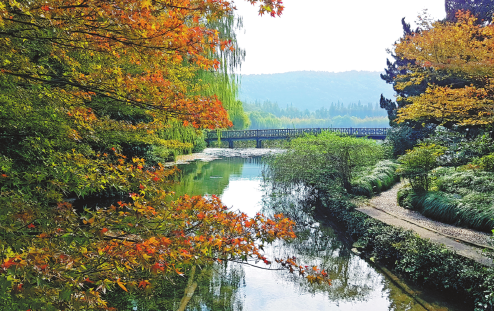 The great Tang (618-907) and Song (960-1279) poets Bai Juyi and Su Dongpo respectively governed Hangzhou, capital of today's Zhejiang province, and are still beloved by residents of the city and people around the world.
It's said Qing Dynasty (1644-1911) emperor Qianlong also penned prose venerating Zhejiang's scenery and personally picked tea leaves in a Hangzhou temple during his southern inspections.
Many of the wonders these literati venerated remain in the West Lake area, which harbors ancient temples, gardens and tea terraces.
The banks host many centuries-old structures, such as the Lingyin Temple, the Broken Bridge and the Leifeng Pagoda, which serves as the setting for the mythological story of Madam White Snake. The pagoda collapsed in 1924 and was rebuilt in 2002.