Qixi travel guide: 10 romantic destinations inspired by films
Share - WeChat Editor's note: In Chinese mythology, Qixi Festival, which falls on the seventh day of the seventh lunar month, celebrates the annual meeting of Niulang, the cowherd, and Zhinu, the weaver girl. The two lovers traveled across the Milky Way, walking down a bridge formed by magpies, to reunite with each other. This romantic fairytale still captures the imagination of many Chinese.
Today, the Chinese traditions of Qixi have combined with Western celebrations of love and romance, transforming the day into a popular festival among Chinese people of all ages.
Lovers often use flowers, chocolates, sweet gifts or grand declarations to express feelings deep in their hearts. But this year, you could let your love take off by traveling with that special someone on a romantic adventure. A far-flung destination with exotic cuisine just might bring new joy to your life and, most importantly, more fun and excitement to your relationship.
Where should you travel? Find inspiration from these 10 romantic movies, which all took place in breathtakingly beautiful places, from Daocheng in Southwest China's Sichuan province to London and Rome. Choose one as the ideal setting for your own real-life love story.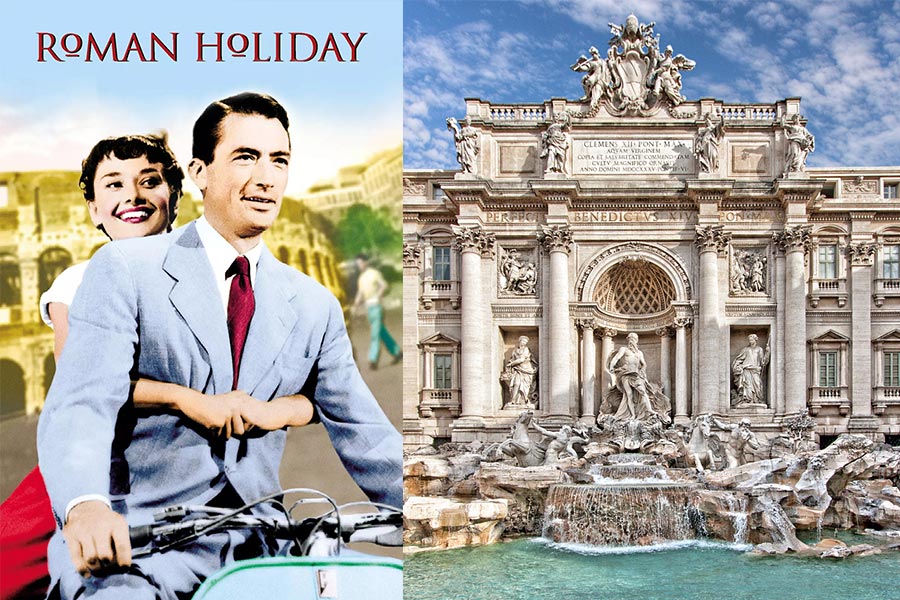 Trevi Fountain is the largest Baroque fountain in the city and one of the most famous fountains in the world. It has appeared in several notable films, including Roman Holiday. In the film, Ann (played by Audrey Hepburn) has her hair cut at a barbershop near the fountain, which becomes the style-setting "gamine" haircut in fashion history.