Hollywood actors are shifting their star power to China
Share - WeChat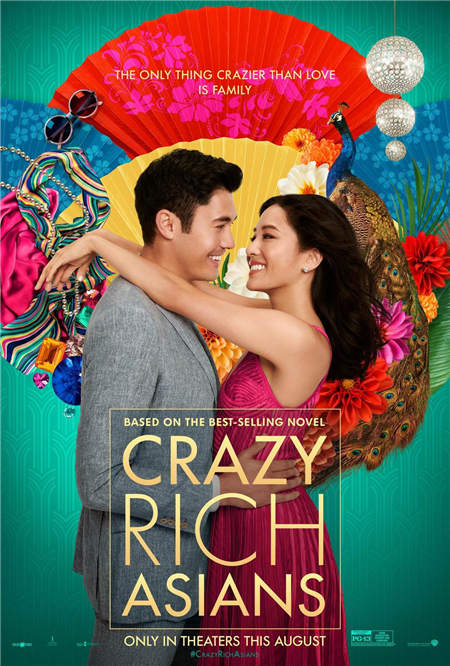 Once upon a time, the hopes and dreams of nearly all actors were pinned on making it in Hollywood.
But that was then, this is now. Some of the biggest names in Hollywood, like Academy Award winner Michael Douglas, are heading east to star in Chinese films, a move that has a lot to do with business.
Ivanhoe Pictures CEO John Penotti, who produced the upcoming film "Crazy Rich Asians," believes Hollywood actors shouldn't even question crossing over into China's film industry.
"Those who don't look at China, they do it at their own peril. I think that holds for producers, directors, writers in any language, but for sure in English and Mandarin, and absolutely actors who understand now the strength of having a profile there," Penotti said.
And it's now less about using western actors to elevate films for US consumption and more about raising production quality in China to entice the domestic audience. With the growing Chinese box office, which hit $8.6 billion in 2017, production budgets are bigger, which means more can be spent on big-name talent.
"You're starting to see actors become very strong business people pushing themselves into the market in China and saying, 'hey, if you have great product that you're trying to put together and I can be one of the elements in that, I am interested. I am here, I'm being smart, I want to come to China to be part of what you're doing here in your film industry,' and that's why you're seeing a lot of these big actors do it," Chris Fenton, US-Asia Institute Trustee said.
But a big Hollywood name doesn't necessarily guarantee a hit. "The Great Wall," starring Matt Damon, cost $150 million to make but grossed just $334 million worldwide.
"Unbreakable Spirit," produced by China Film Group, stars Bruce Willis and has Mel Gibson on the crew as art director. The $65 million movie about the Japanese bombing of China's Chongqing city during World War II comes out on August 17.
China is currently on the verge of becoming the biggest market in the world so there will probably be a point when we see US actors say, 'well, I'm only going to do that US film if I don't have a great opportunity in China.' I don't know when that day is going to come and I can't say it's definitely going to happen, but I wouldn't be surprised if it does," Fenton said.
According to Industry insiders, there's another reason for the crossover to China. There are fewer opportunities to make theatrical movies in Hollywood now because of competition from streaming services, and a lot of the films that are being made are blockbusters, so there are a lot more industry professionals who are looking at China as the place to do what they love and make some decent money as well.
Most Popular