Work safety expert takes skills honed in capital to Xinjiang
Share - WeChat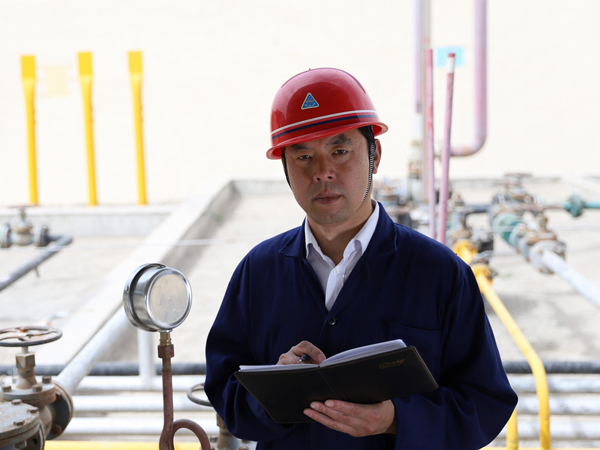 Safety expert Zhang Bangfeng, previously head of the Beijing Administration of Work Safety's Law Enforcement Department, has been working in the Xinjiang Uygur autonomous region for more than a year.
"Work safety is important for economic growth and social stability," said Zhang, 42. "I believe the experience I have gained in the capital will greatly benefit Hotan in Xinjiang."
Zhang volunteered to go to Hotan, a city in southern Xinjiang in February last year after working in Beijing for 10 years. Before going to Hotan, he contacted people working there to familiarize himself with local conditions and read lots of books about local laws and regulations.
He plans to spend three years in Xinjiang, where he is deputy head of Hotan's safety supervision bureau. "I have an ambition that the production safety level in Hotan should be greatly improved through my work," he said.
Zhang said there is limited work safety supervision talent in Hotan but the workload is heavier than in other areas. Many illegal small businesses in the city are hard to deal with, he said, because the local government cannot locate their owners.
And even if they can be found, the owners are uncooperative and resist supervision.
"Facing this situation, I decided to play the 'bad guy'," Zhang said. "No one can get away from me by asking for a favor or trading with me."
He also organized a team to draft Hotan's 13th Five-Year Plan (2016-20) on Work Safety and suggested removing gas stations that fail to meet safety standards.
During his spare time, Zhang contacted the local education department, seeking to help students from poor families.
"It's so important to help the kids here for the future development of the city," he said.
After he told friends and former colleagues in Beijing about the situation in Hotan they donated 50,000 yuan ($7,450) which he distributed to 10 poor high school students in the city.
Zhang has also raised money for books and clothes to help schools and poor families in Hotan.
dujuan@chinadaily.com.cn