Schools' system counters sex harassment
Share - WeChat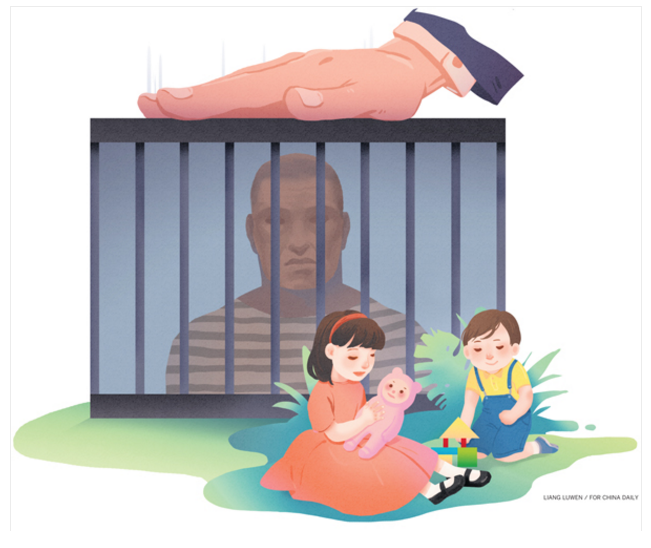 Schools in a district of Hangzhou, Zhejiang province, have been ordered to report allegations or evidence of sexual harassment on campus to police within 24 hours.
It is considered the nation's first working mechanism against sexual harassment on campus, prosecutors in the city's Xihu district said on Monday.
An operating guideline was also released by the procuratorate and the district's education authorities ordering teachers to report to school officials within six hours of hearing about the sexual harassment of students. School heads must brief police within 24 hours.
The reports must also be submitted to the district's prosecutors.
"Schools cannot try to cover up the alleged harassment, fail to make a report or delay it," the guideline said.
"Private mediation between schools and students is prohibited," it added.
"We are aiming to effectively protect children's safety and fight sexual harassment on campus through an efficient work system," the district's prosecuting authority said in a statement.
The guideline clarifies teachers' duties, barring them from having any sex-related behavior or relationship with students and ordering schools to provide reporting channels, such as a special e-mail address, for students.
It also stipulates that an adult cannot harass a student in kindergarten, primary or middle school or other educational institute through words, pictures, text messages or bodily contact. Such behavior above will be defined as sexual harassment if the victim is under the age of 14, no matter whether he or she is willing, it added.
Zhao Hui, a Beijing lawyer specializing in juvenile cases, applauded the move. She said forcing schools to call police instead of solving such problems by themselves is a big step forward.
"Reporting to police and prosecutors in a timely manner when looking into alleged sexual harassment is crucial, because it will be good for the judicial authorities to collect evidence. That would be a threat to the offender," she said.
Wang Jingyuan, a prosecutor who works for the juvenile department at Dongcheng district people's procuratorate in Beijing, agreed.
"Prosecutors and police are more professional than schools in verifying whether a behavior is harassment and could hand out punishment more accurately," she said.
Zhao also said the system, especially the reporting channel, still needs to be improved, "as not all children will speak out about what they suffered".
In addition, lessons about what sexual harassment is and how to prevent it should be conducted with students, and communications between prosecutors and schools should also be increased, she said.