Cashing in on big picture
Share - WeChat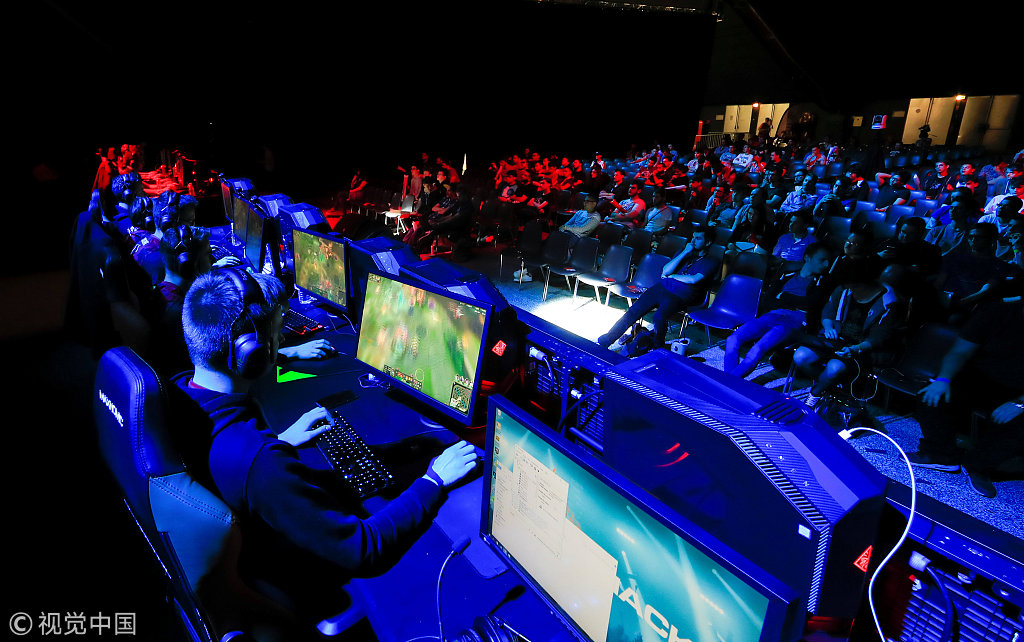 According to Tencent's 2018 China E-sports Development Report, the nation's e-sports market value reached 5 billion yuan ($750 million) last year and this will grow to 8.48 billion yuan this year.
A huge portion of that has been contributed by other business sectors, like fast-food chains, logistical services and even automobile companies.
CrossFire's crossover cooperation offers a great example.
"Since 2016, CrossFire has been cooperating with many other partners including the fast food giant KFC, Buick automobiles, China's SF logistic services and consumer goods corporation Procter& Gamble," said Joses Zhu, general manager of Tencent Interactive Entertainment Group.
"We have established many great examples of e-sports crossover cooperation with other sectors, which actually is a very interesting experience for fans. We will have more such cooperation with other iconic brands to benefit not only ourselves but also the e-sports industry."
Luxury car brand Buick announced the launch of a CrossFire-themed sedan during the game's tenth anniversary ceremony last week in Shanghai. In 2016, CrossFire announced its cooperation with Chinese delivery-service giant SF Express.
The partnership allowed airdrop supply crates and care packages bearing the SF Express logo to be included in game action.
Apart from business cooperation, the game is also focusing on putting its name, logo and stories in shows and comics.
CrossFire's first TV series, movies and comics have all been created, with more to be released.
"The influence of Cross-Fire has been increasing not only in the e-sports industry but also in the movies and other entertainment sectors," said Zhu.
"We never stopped exploring the way to make our brand famous in all aspects of people's lives."