China's three big achievements in past 40 years
Share - WeChat China's equipment manufacturing industry has developed rapidly and made remarkable achievements during the reform and opening-up policy in the past 40 years.
C919 takes off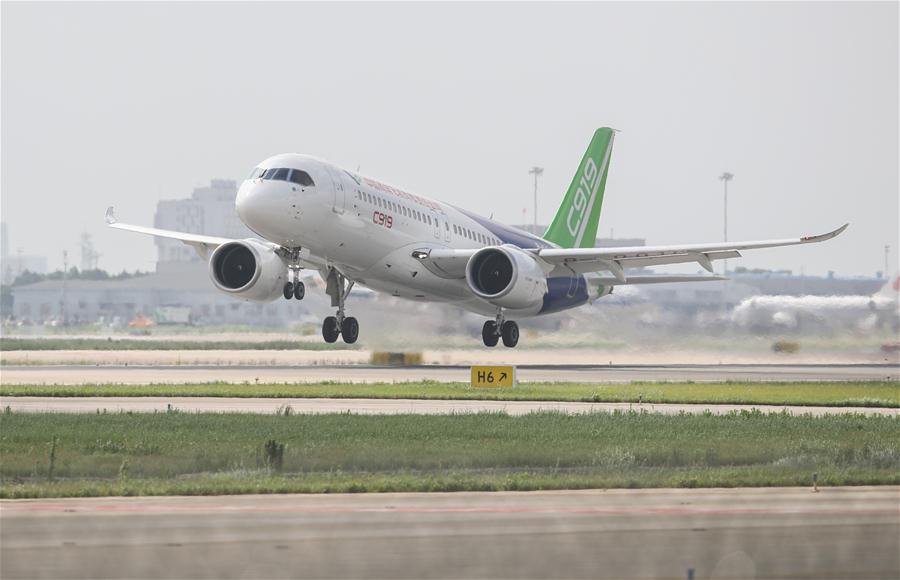 On July 12, China's first homegrown large passenger plane C919's No 102 completed its fist long-distance test flight, from the final assembly line in Shanghai to Dongying Shengli Airport in East China's Shandong province.
Currently, the C919 project has entered into a new major phase with intensive flight tests in multiple sites around the country.
The No 103 will carry out test within this year and the No 104 will start final assembly by the end of this year, according to the plane's developer Commercial Aircraft Corp of China, or COMAC.
It is a historical breakthrough that a self-developed C919 trunk jetliner with 150 seats, manufactured based on the international airworthiness standard, conducted a successful maiden flight at Shanghai Pudong Airport on last May 5.
The homegrown plane brings together the expectations of Chinese people and also coagulates efforts of several generations who worked for the aviation industry.
After 16 years of hard work, China's first domestically made regional jetliner ARJ21—700 rolled off the assembly line in Shanghai on Dec 21, 2007.
In May 2008, the COMAC was founded to start the task of developing the large passenger plane.
After 10 year of development that went through difficulties such as design and trial process, the C919 with more than 100 core technologies, finally entered the flight test stage.
The C919 helped supporting industries to flourish and also opened a new chapter in the domestic manufacturing industry.
A large commercial aircraft has 3 million to 5 million parts which thousands of suppliers produce. Developing the large plane will drive high technologies areas such as new materials, modern manufacturing, information technologies, automatic control and computers.
In the past 10 years, the associated industries of aviation has improved to form the civil aircraft industrial chain including design, research, development, manufacturing, assembly, customer service, supply management and marketing.
Now, more than 200 firms and 200,000 people in 22 provinces in China work for the industrial chain.
The huge market demand will provide opportunities to China aviation industry. In next 20 years, 43,000 units will be delivered, with Chinese market occupying one fifth of the amount worth $1.2 trillion, said People's Daily, citing a forecast.