Cloisonne enamel exhibition marks anniversary of Belt and Road Initiative
Share - WeChat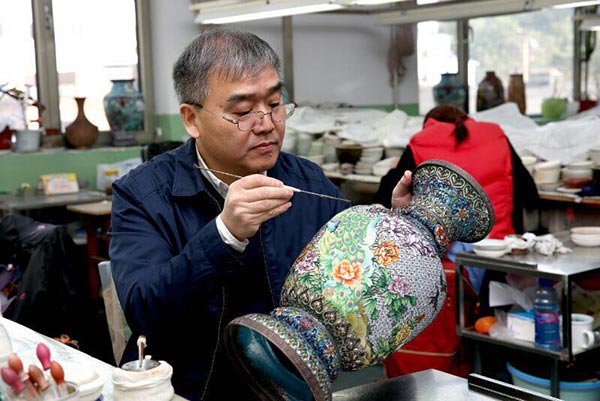 A major exhibition on cloisonne enamel opened in Beijing on July 17 to celebrate the fifth anniversary of the launch of the Belt and Road Initiative.
The exhibition at NICE Gallery is organized by the Network of International Cultural Exchange Gallery, which is affiliated to the Ministry of Culture; the Sino-Foreign Enamel Gallery and the Beijing Enamel Factory.
More than 90 contemporary art pieces are on display.
The exhibition showcases the process of making cloisonne enamel and how this technique came to China from Europe via West Asia as a material proof of cultural exchanges along the ancient Silk Road.
The exhibition will run until Aug 12.