Highlights from panel on developing students' 21st century skills through interaction
Share - WeChat More than 1,800 English teachers and leading experts in English teaching from home and abroad gathered in Shanghai on Friday for 2018 TESOL China Assembly, an international conference intended to strengthen dialogue and exchanges between China and the world in English education.
The three-day event, with the theme "English Education in China: Striding into a New Era", is jointly hosted by the TESOL (Teachers of English to Speakers of Other Languages) International Association, an organization based in the United States that is committed to advancing excellence in English-language teaching, China Daily and Shanghai International Studies University.
Here are some highlights from a panel on developing students' 21st century skills through interaction.
Yasunari Harada, professor of English at Waseda University, Japan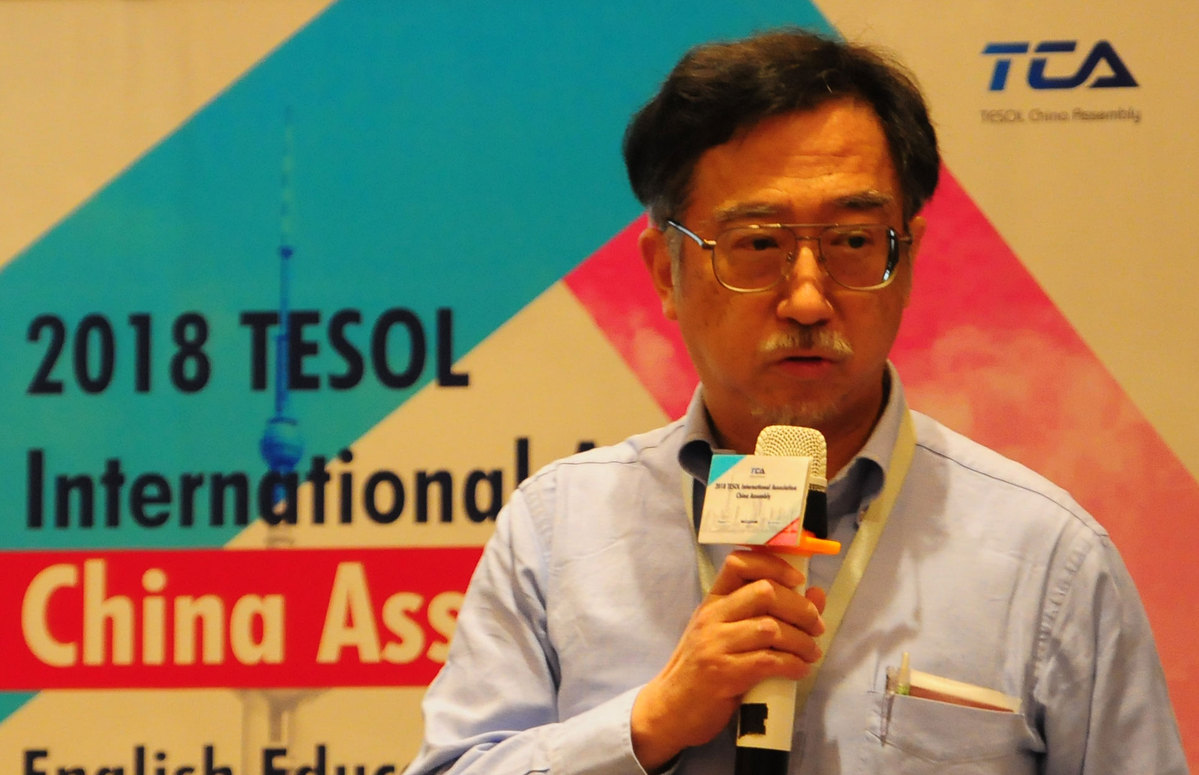 There's a problem in general for Japanese student — they are not ready to communicate. A group of 30 students meeting three or four times every week over a year don't make friends at all. I break them into 10 groups of three, offer each of the group cards with questions mostly from TOEFL writing test. I let the first student read the question, another respond to it without reading the card, and for the third student, I give him a video camera to record. Without video cameras, most of the groups would shift to Japanese, but if they are given video cameras, they would try to continue in English.
Li Rui, researcher at Shenzhen Institute of Education Science, China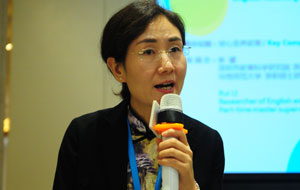 Chinese students are prone to answering questions instead of raising them, or otherwise prefer to keep silent. Although the macro context, such as the education policy, national test system, and the culture of respecting teachers play a role, we found that school culture and classroom ambience can help change the phenomenon on the micro-level. In my study of a Shenzhen middle school, students raised more questions in listening and speaking classes where teachers took the individual student's English level into consideration, and eased students' doubts on themselves.
He Xiangping, graduate student at Beijing Normal University, Zhuhai campus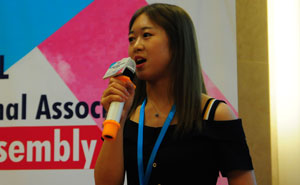 Creative drama, with its improvisational, nonexhibitional and process-centered features, can greatly enhance children's English competence through the process from play writing to role playing. When conducting creative drama project for children, the teacher needs to prepare for the children's improvisation, and audience should be encouraged to give feedback to the performers. Stories from picture books, cartoons, and children literature are good source of play. Perhaps drama course could be included in future English curriculums.