Lessons in poverty reduction from China prove valuable in Africa
Share - WeChat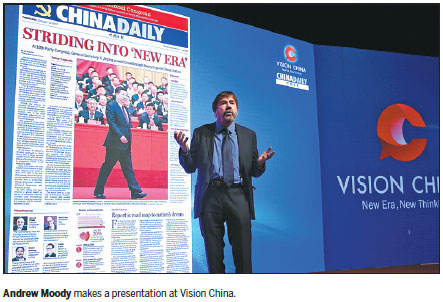 China's primary involvement in Africa has not been about resources but more about partnership in many other areas.
At the Johannesburg Summit of the Forum on China-Africa Cooperation in December 2015, China pledged to triple aid and other investment to $60 billion. China has also been increasingly partnering with the World Bank and other Western financial institutions in Africa.
One of the biggest problems China faces in its engagement with Africa is misrepresentation.
Deborah Brautigam, director of the China-Africa Research Initiative at Johns Hopkins University and author of The Dragon's Gift: The Real Story of China in Africa, said it is often down to journalistic and academic laziness.
One area where China is emerging as a real role model in Africa is in poverty reduction.
Poverty remains Africa's biggest problem, with 400 million people living below accepted international standards of sustainable living.
President Xi Jinping's book Up and Out of Poverty was at the center of the debate at the Africa-China High-Level Dialogue and Think Tank Forum: Fighting Against Poverty for Common Prosperity, in Addis Ababa, Ethiopia, last year.
The book contains a series of articles and speeches written by the president when he was Party chief of Ningde, Fujian province, almost 30 years ago.
Many at the forum and elsewhere have been impressed by the ideas in the book.
Funeka Yazini April, a research specialist at the Africa Institute of South Africa, a think tank based in Pretoria, said the book deals with deep development issues.
"The book is very, very relevant," she said. "The issues it deals with are something that everyone is grappling with, not just in Africa but elsewhere."
China's engagement with Africa is part of a much larger picture.
Engagement - whether economic, political, cultural, social or by any other dynamic - between emerging market countries will become one of the big global trends of the 21st century.
That is why BRICS as a grouping of countries remains an important organization. The five BRICS countries - Brazil, Russia, India, China and South Africa - now have a combined GDP in terms of purchasing power parity of $40.55 trillion, 32 percent of the world's total, and they account for 50 percent of global growth.
Whether we move into a protectionist world may not actually be a decision of the current occupant of the White House. The emerging world might have other ideas.
China certainly does not believe in protectionism. Xi made a strong defense of globalization in his speech at the World Economic Forum in Davos in January last year, and his idea of globalization goes beyond just trade and economics.
The call for "a community with a shared future for mankind" is the basis of how China now sees the world and its role in it.
It is the philosophy that also underpins the Belt and Road Initiative, under which nations can work together and achieve win-win cooperation.
Andrew Moody, senior correspondent of China Daily's overseas editions