Make avocado part of your healthy diet
Share - WeChat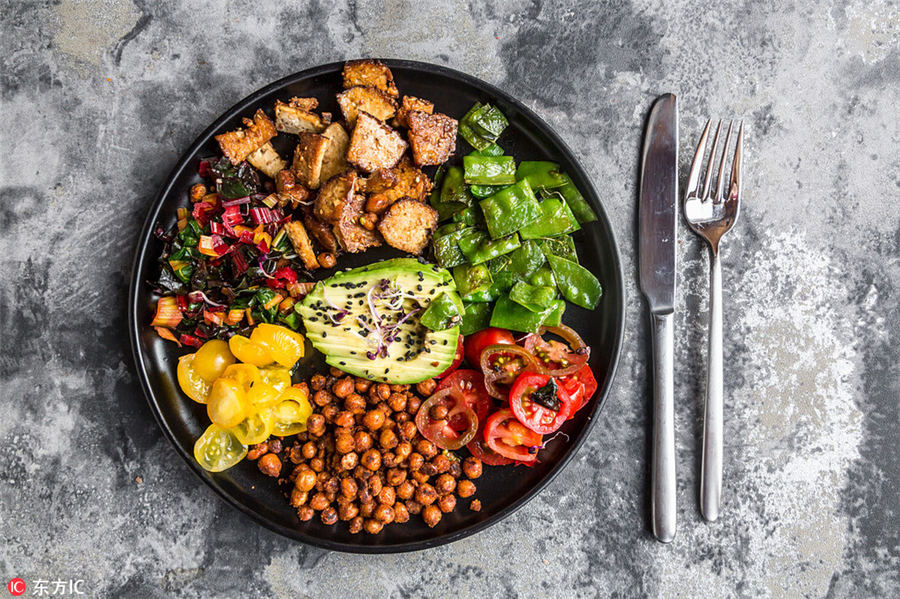 Originating in Mexico, the avocado is considered one of the most nutritious foodstuffs available worldwide. As the only fruit to contains heart-healthy monounsaturated fat, substantial amounts of vitamins, minerals and other nutrients with relatively few calories, avocado makes a great nutrient-dense food choice.
One-third of a medium avocado has only 80 calories and contributes nearly 20 essential vitamins and minerals. People with diabetes or a heart condition can relish its rich flavor, since this green-skinned friend is naturally sodium-, sugar- and cholesterol-free.
Look for two key traits while shopping for an avocado – a decent size and that classic pear-shape. Avoid ones with bruises, loose skin or ones where the stem shows decay.
The easiest way to ripen an avocado is to place it on your counter or a fruit bowl for a few days, until its skin grows darker and gives to a gentle squeeze of the hand.
Requiring minimal cooking skills, avocados may offer your current menu a complete makeover. By pureeing, mashing, grilling or simply slicing, anyone can find a mouthwatering way to give your diet a healthy boost. Check out some creative uses for this "superfruit".