Chinese cuisine can be integrated into current health food trends
Share - WeChat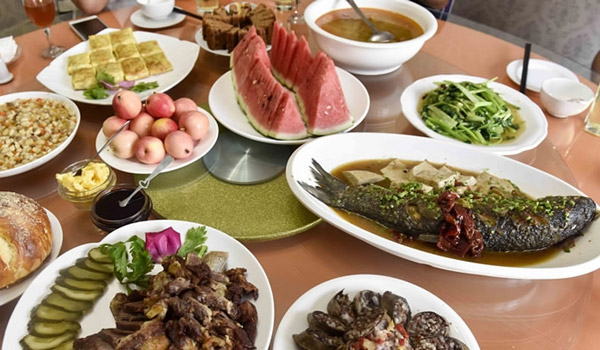 To eat, or not to eat? That's always a tough question for people interested in fitness, and it is even more true in China. Chinese food, although diverse, is often high in fats and a lot of it is fried.
Many Chinese bodybuilders nowadays prefer western style food, such as boiled chicken breasts and steamed broccoli rather than Chinese food. This is due to its often deep-fried cooking methods, heavy amounts of soy sauce and sugar coated items like lemon chicken. It is fair to say that many of these foods are waiting to destroy your physique with their high calorie counts.
"I think Chinese food tastes fantastic but is something of a guilty pleasure, while Western fitness food is much cleaner and physique-friendly," said a man, surnamed He, who is interested in fitness.
Most Popular