Chinese cuisine can be integrated into current health food trends
Share - WeChat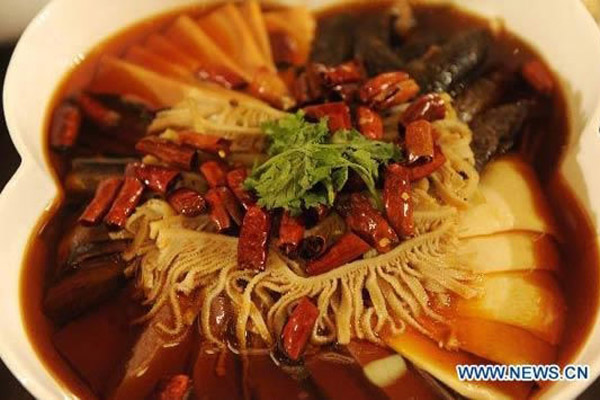 Although China's various regional cuisines contain unhealthy dishes, not all Chinese food is defined by unhealthy cooking. There are plenty of options that are fairly healthy and lean by most standards. For example, Chinese cuisine treats vegetables as meals rather than add-ons, as in the case in many types of western cuisine. This creates a number of culinary opportunities for those interested in cooking and eating healthy food.
"There are lots of foods that can influence workouts, and the most fundamental task is educating people to make correct choices," said Wang Ru, vice dean of the School of Kinesiology, Shanghai University of Sport.
"There is a common saying that carbohydrates are the culprits of all chronic diseases. But that depends on the types of carbohydrates, not all carbs are bad," Wang said. "For example, there is a rich variety of cereals in China which act as very healthy carbohydrate sources with a large portion of dietary fiber. These kinds of cereals can reduce toxin absorption, lower blood sugar, increase feelings of satiety, and promote gastrointestinal motility."
Wang added that China has some foods that are high in carbohydrates, such as Roujiamo, the Chinese-style burgers that are roughly analogous to hamburgers in the west.
"Therefore, healthy eating depends on the food itself, and it should not be designated according to different dietary habits in western and eastern countries. The basic rule to avoid misdirection is that healthy eating should not go against the basic human needs," Wang said.
Most Popular