Youku catches World Cup bug
Share - WeChat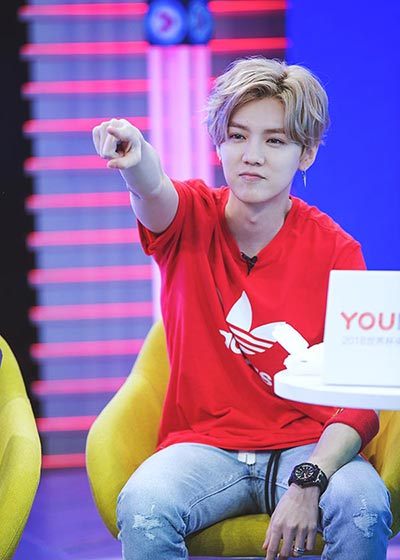 Actor Shen Teng, dressed as a goalkeeper in a recent soccer show, This Is World Ball, was asked to pick out the photo of German soccer player Mats Hummels from several photos.
It was a program about the World Cup made each day by Youku, a videostreaming platform owned by Alibaba Digital Media & Entertainment Group.
The 2018 Russia World Cup matches are the stars of the summer nights.
"Besides soccer fans, there are some who only watch soccer once every four years. It's more like joining in the fun," says Zheng Wei, Youku's vice-president. "Even though they are not that immersed in the game, we should not ignore them."
Zheng says they are producing programs about the World Cup as reality shows without any script.
"We want to bring in stories from outside the soccer field, and provide a new experience for both soccer fans and others," she says.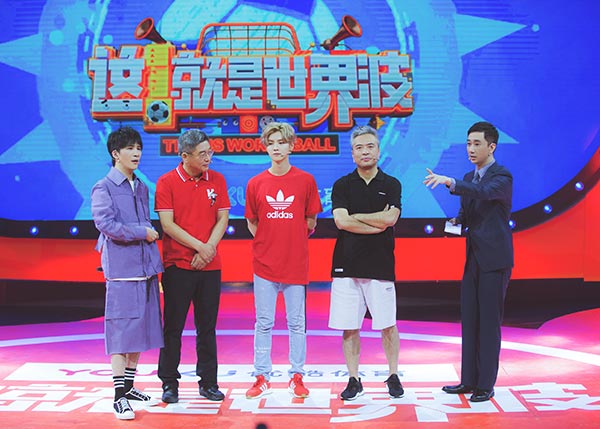 This Is World Ball is hosted by sport commentators Duan Xuan and Liu Yuxi, and is the third in a series of programs.
Meanwhile, actor Lu Han who was on the first show displayed his juggling skills and won the soccer quiz. Singer Wang Leehom adapted his new song Nanjing, Nanjing to make a World Cup version.
Yang Weidong, president of Youku says they want to entertain soccer fans through their online platform, and the World Cup is a chance to boost love for soccer in China.
"We hope more people will turn from soccer lovers to sports lovers," says Yang.
Every morning at 8 am during the World Cup, former soccer commentator Liu Jianhong hosts a live program about events from the night before.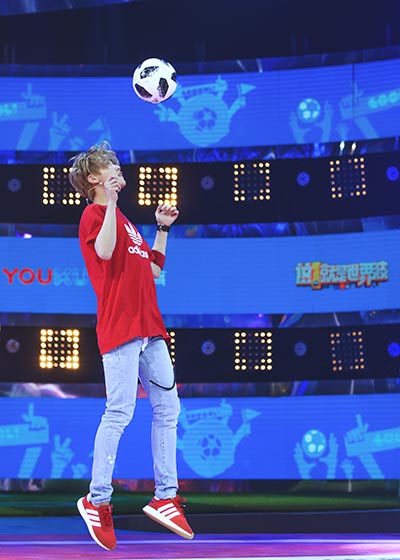 On June 18, the day of the Dragon Boat Festival, three matches were played. Liu commented the next morning that soccer and Dragon Boat racing have many similarities.
"When rowing the dragon boat, team members need to work in step, and for zongzi (traditional Chinese rice pudding), all the rice is stuck together - it's like soccer that needs team work," says Liu.
Besides Liu's show, Chinese news anchor Bai Yansong also hosts a talk show discussing soccer.
The five-minute show, airing on Tuesday, Thursday and Saturday, shot in a vertical format is more friendly for phone users.
Youku is also cooperating with China Central Television on a talk show about the World Cup, in which guests share their stories about soccer.
The platform has another show called Play Soccer With Peppa Pig, a soccer-education program for children and a World Cup-themed quiz program.
Most Popular