Reality show lets the talented shine in music industry
Share - WeChat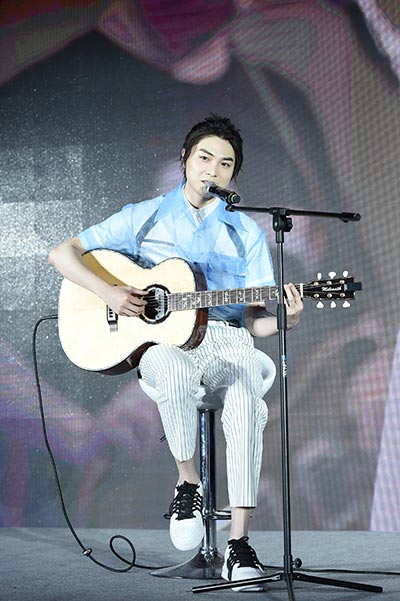 Speaking about his success, Mao Buyi says: "It happened so fast. I never expected to become a singer-songwriter.
"During the past year, I have been traveling to sing in different cities, such as at outdoor music festivals and shooting TV shows. The only holiday I have had was a 10-day break during the Spring Festival early this year."
Mao Buyi, whose real name is Wang Weijia, was born in Tailai county, Qiqihar, Heilongjiang province. He began writing songs two years ago when he started his nursing internship in a hospital in Hangzhou, Zhejiang province.
Then, every day after an eight-hour shift at the hospital, he would pick up his guitar after returning to the dormitory.
Although he had chosen nursing as a career, and was doing his last year at Hangzhou Normal University, he found that it was not suitable for him.
He says he felt numb and very depressed after seeing the suffering of his patients.
"Songwriting was a fun thing to do, and a great way to relieve pressure."