Taiwan residents in quest to find mainland roots
Share - WeChat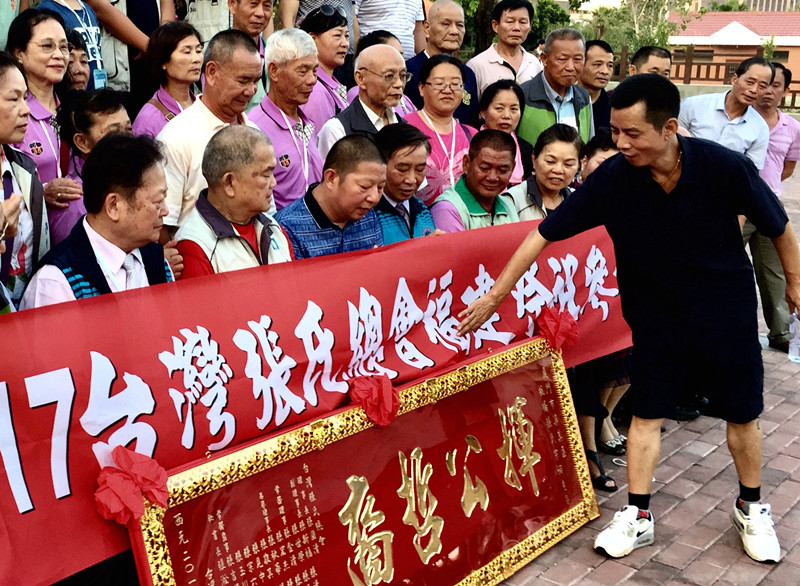 People are studying their family trees and age-old stories in the hope of reconnecting with long-lost relatives. Zhang Yi reports from Xiamen, Fujian.
On June 9, Huang Ching-hsiung woke at about 3 am in his hotel bed in Xiamen, Fujian province. He was too excited to sleep. At daybreak, he was one of a group of 11 members of his family that set out to visit Pujin, a village two hours from downtown Xiamen by road.
The settlement has the same name as Huang's home village in Lugang town, Changhua, Taiwan, and most of the residents are named Huang.
The Huangs on Taiwan are direct descendents of settlers who arrived on the island centuries ago. Several batches of Fujian residents moved to Taiwan during the Ming Dynasty (1368-1644) in the hope of making their fortunes, and those who were members of the same family banded together as they fought to make new lives. They named the places they settled after their hometowns and retained the customs they had brought from the mainland.
Roughly 80 percent of Taiwan residents share blood ties with people from Fujian. About 110 settlements on either side of the Taiwan Straits that share the same village and family names have established official exchange programs, according to the Fujian-Taiwan Compatriots' Association.
In the 1980s, the descendants of those early settlers started visiting the mainland to discover their roots, inspired by family histories passed down through generations.
"Place your feet on the land our ancestors came from," Huang's father told him, shortly before he died 12 years ago.