Yungang Grottoes: Buddhist caves house art treasures
Share - WeChat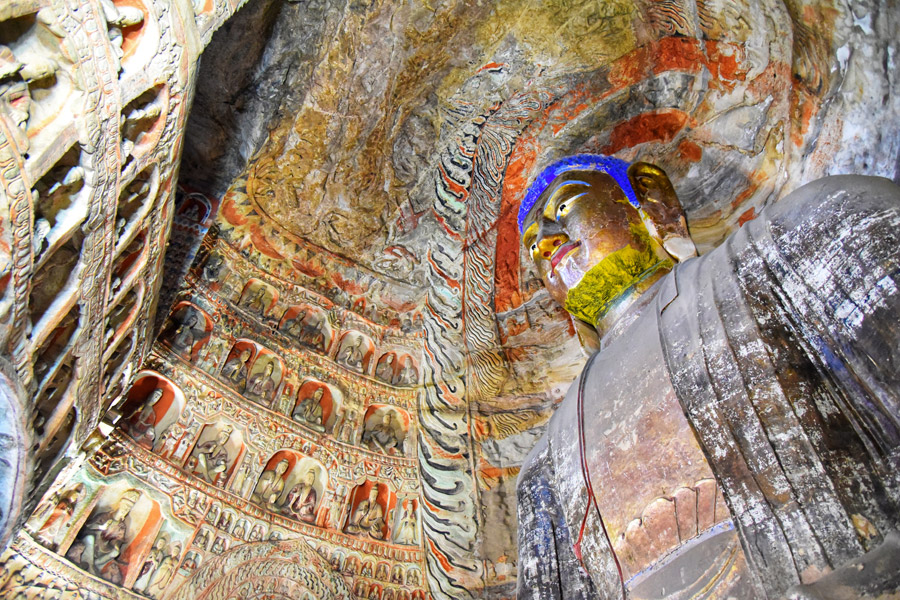 Vivid, lifelike, elegant and graceful, these statues represent the Buddhist art treasure caves in China.
There are 53 grottoes of different sizes and more than 51,000 Buddha sculptures.
The 20th cave was a statue built in the open air. It sits 13.75 meters high and is regarded as the masterpiece of the grottoes.
While influenced by Buddhist cave art from South and Central Asia, Yungang Grottoes have also interpreted Buddhist cave art with a distinctive Chinese character.
As a result, Yungang Grottoes have played a vitally important role among early Oriental Buddhist grottoes and had a far-reaching impact on Buddhist cave art in China and East Asia.