Yungang Grottoes: Buddhist caves house art treasures
Share - WeChat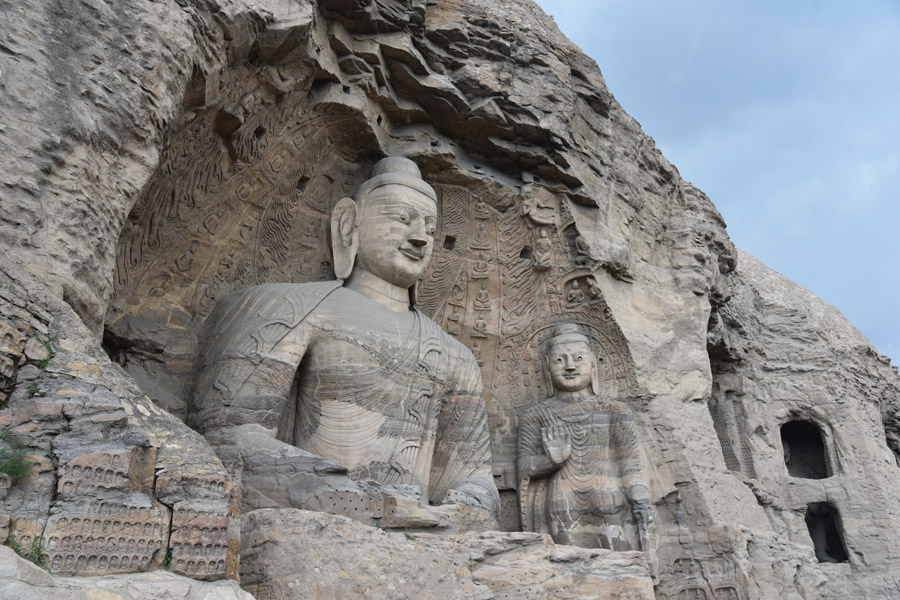 Sponsored by the Datong Municipal Commission of Tourism Development and LY.com, a Suzhou-based online travel agency, the 2018 China Datong User-Generated Content Travel Guide Competition was held in Datong, a historic cultural city in North China's Shanxi province, starting June 22.
During the contest, tourists have a chance to take a closer look at the amazing cultural heritage and fantastic natural scenery of a Chinese cultural hub.
For many travelers, if they say they have been to Datong, more often than not they mean they have have been to the Yungang Grottoes, the Buddhist grotto complex dating back to the Northern Wei Dynasty (386-534) situated on the outskirts of the city.
Indeed, as the city's most significant landmark, Yungang Grottoes boasts thousands of statues. The largest is 17 meters tall; the smallest, two centimeters. It was listed as a UNESCO World Cultural Heritage site in 2001.
Yungang Grottoes, imposingly chiseled on the mountain slope and extending about one kilometer from east to west, is one of four famous treasure houses of Chinese grotto art. The other three are the Dunhuang Mogao Caves, Luoyang Longmen Grottoes and Maijishan Grottoes.