Cloud connection a shot in the arm for local healthcare
Share - WeChat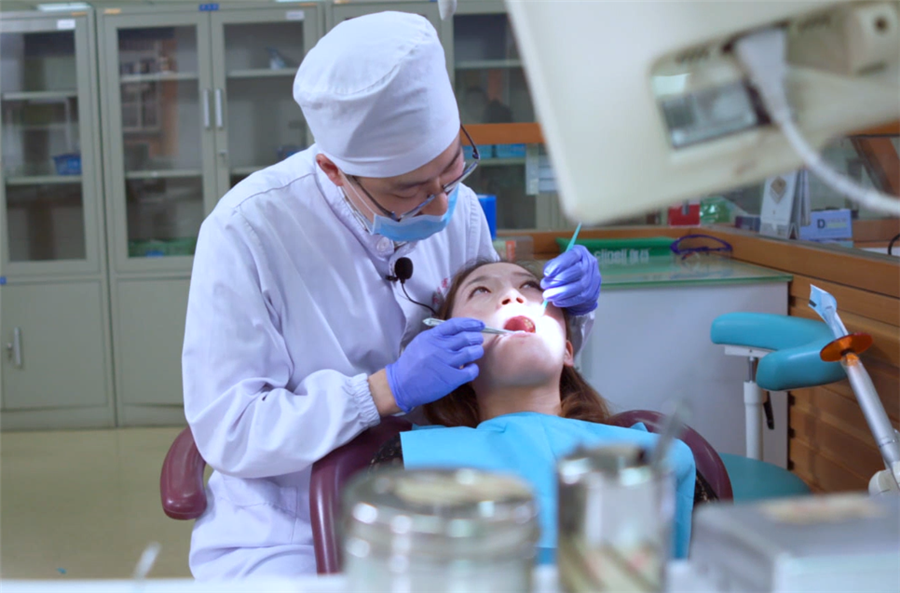 Chinese hospitals are classified into six levels - from 3A at the top to 1B - which Gao Junwen, deputy head of the Anhui Province Health Commission, said results in some market distortions.
"A higher level means the hospital has stronger medical strengths," Gao said. "Though many patients just have some minor illness and should have turned to lower-level hospitals - such as community hospitals - for treatment, they still go to higher-level hospitals."
In recent years, the country has stepped up efforts to resolve the imbalance between public demand and medical resources.
In 2015, China's first internet-based hospital, the Wuzhen Internet Hospital, was launched in Wuzhen, Zhejiang province, which hosts the World Internet Conference. Patients don't have to travel far and wait for a long time to consult a doctor. Instead, they can get advice from doctors online.
Since then, an increasing number of companies have been taking a bite of the internet hospital business, according to Lu Xiaoliang, deputy general manager of iFlytek's intelligent healthcare business.
"The trial is good, but we think a purely internet-based business model to directly serve individual patients could have its limits," he said.
Lu said while doctors could give advice to patients via online platforms occasionally, it was not noticeably more efficient. "Well-qualified doctors always have so much work to do every day in their own hospitals," he said, warning unqualified people posing as doctors could dispense medical advice on the internet for profit.
Policymakers are also very cautious about internet hospitals, Lu said, and have ordered that doctors can only give advice in online consultations after medical examinations in brick-and-mortar hospitals.
Gao said an important aim of healthcare reform is to improve the capabilities of lower-level hospitals, and artificial intelligence-enabled systems can work well to serve the goal.
The First Affiliated Hospital of University of Science and Technology of China, based in Hefei, Anhui province, is building up the country's first intelligent hospital, which was launched in August.
"When some basic symptoms are described, the AI systems will provide some advice to the doctors about what they should ask the patients, based on numerous previous cases," Gao said.
By linking medical examination equipment such as X-ray detectors to a cloud platform, examination results analyzed via AI technology can be returned to doctors quickly.
"Remote consultations with doctors from higher-level hospitals will also get easier," Gao said. When patients need to go to higher-level hospitals for further treatment, their previous examination results can be shared through the AI-enabled systems.
"A problem, I think, is whether the diagnostic equipment in the rural hospitals is good enough to win recognition from urban and higher-level hospitals," Gao said, adding that the government should invest in improving the facilities of local hospitals.
The USTC hospital has been connected to the medical imaging systems of 52 hospitals across the province, using a cloud platform built by iFlytek.
"The provincial healthcare commission requires our hospital to connect to at least one hospital from each of the province's 105 counties, urban districts and county-level cities by the end of 2018," said Yan Guang, deputy head of the USTC hospital.