Xi: War on drugs cannot be paused
Share - WeChat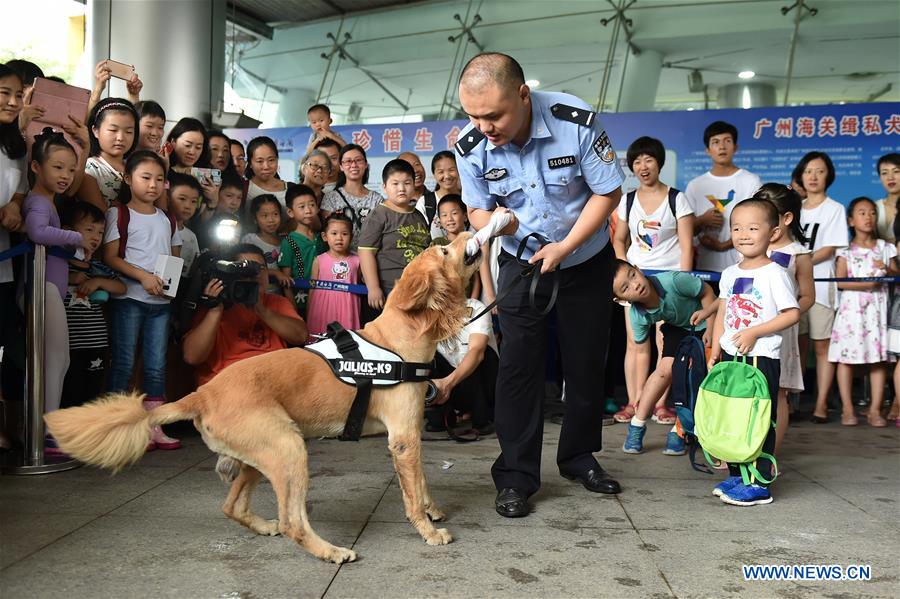 President Xi Jinping has called for following a path with Chinese characteristics to contain drug-related problems and win the war on drugs in the new era.
Xi, also general secretary of the Central Committee of the Communist Party of China and chairman of the Central Military Commission, made the remark in a written instruction released on Monday ahead of the International Day Against Drug Abuse and Illicit Trafficking, on Tuesday this year.
Xi said drug control matters to the national security, the rise and fall of the nation and the welfare of the people, and the fight against them cannot pause as long as drugs exist.
He urged authorities to strike hard against drug-related crimes and put more effort into key areas. Drug production and trafficking networks must be destroyed, and gangs involved in drug-related crimes and their "protective umbrellas" must be broken up. Xi requires that the soil that breeds drug problems be eradicated.
Greater importance should be attached to the prevention of drug problems. Authorities need to educate the public, especially young people, about drug prevention so the whole of society can stand against drugs, he said.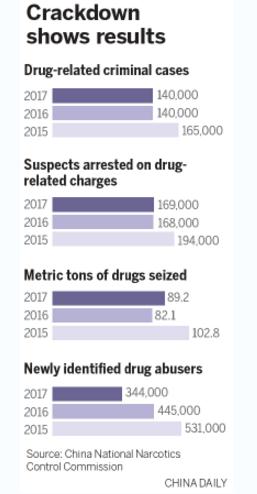 Anti-drug authorities around the country pursued over 140,000 drug-related criminal cases and busted 5,534 drug producing and trafficking gangs last year, according to the Narcotics Control in China (2017) report, released by the China National Narcotics Control Commission on Monday.
To smuggle traditional drugs, such as heroin, and synthetic drugs including methamphetamine and ketamine from Southeast Asia's Golden Triangle, Central, South and Western Asia's Golden Crescent and South America to China, domestic traffickers team up with foreign drug trafficking forces, according to the report. They form new and more complicated transportation networks that pose serious threats to China, it said.
China, meanwhile, has cracked down hard on drug production. The amount of synthetic drug production activities has been curbed and the price of such drugs in certain area has increased significantly in 2017, the report said.
Synthetic drugs remain the most-used drugs among abusers in China. In 2017, among 344,000 newly identified drug abusers, more than 77 percent are users of synthetic drugs, a decrease of 4 percentage points from 2016, the report said.
Cao Xuejun, head of the Drug Rehabilitation Administration Department of the Ministry of Justice, said more than 53 percent of drug abusers under compulsory detoxification in China are synthetic drug addicts, which poses grave challenges for rehab centers because synthetic drugs can damage the brain and cause mental problems.
Zhang Li, deputy director of the anti-drug theory and policy research center at the People's Public Security University of China, said that although Chinese anti-drug authorities have made great progress in key areas prone to severe problems, "the soil that breeds drug problems such as poor social management still exists".