Chinese 'green card': Who got it and how to get it
Share - WeChat Shanghai has granted around 500 permanent resident cards to foreigners in the two months following the country's April adoption of a streamlined application procedure. That's nearly 30 percent of the country's total, the Shanghai Public Security Bureau said on Tuesday.
Getting China's "green card" is considered one of the most difficult tasks in the world. But the country has eased the process by streamlining procedures and lowering the threshold for applicants. According to the Ministry of Public Security, in 2016 alone 1,576 foreigners became permanent residents in China, up 163 percent year-on-year.
The permanent resident permit issued to the foreigners by China, or the Chinese "green card", was first introduced in 2004. The number of Chinese "green card" holders had passed the 10,000 mark by 2016.
Here are some renowned expats who received the Chinese "green card".
Joan Hinton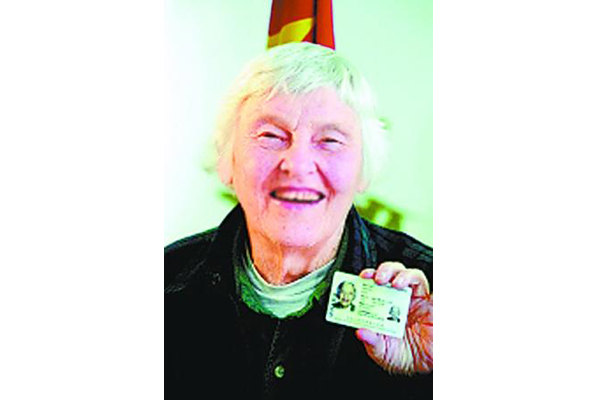 Joan Hinton was the first foreigner to receive the permanent resident permit, in 2004. She was a nuclear physicist and one of the few women scientists who worked for the Manhattan Project. Moving to China in 1948, she had dedicated herself to the improvement of agricultural machinery and diary industry and lived in China for over 50 years.